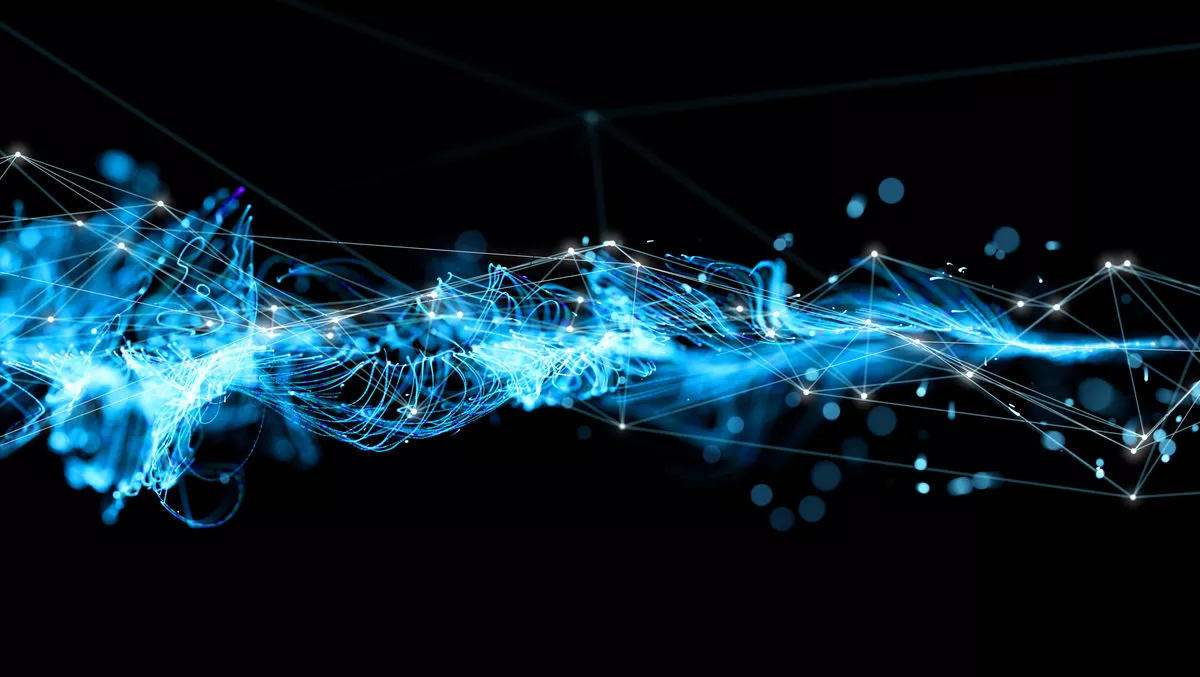 10 ways to benefit from the emerging 'data nation' - Snowflake
FYI, this story is more than a year old
Article by Snowflake Asia Pacific and Japan vice president Peter O'Connor
It's been dubbed the new oil of the digital economy and data is becoming an ever-more critical resource in the business world.
As a result, organisations are now members of a 'data nation'.
Created, stored and analysed in increasing amounts, data is changing the way businesses operate internally and interact with clients, partners, and the wider world.
It's also opening up new opportunities for revenue generation that can significantly boost the corporate bottom line.
Rather than being simply a resource that's collected and used internally, data is becoming an asset that can be offered to others.
Through emerging channels, such as Snowflake's Data Exchange, organisations can offer their data assets to the world.
It's this ability to share that is the foundation of the new data era.
Powering the data nation
To harness the power that comes from data sharing on a global scale, organisations must undertake a series of steps.
The first is to understand the data assets that already exist inside their own walls.
Everything from sales and accounting records to inventory lists and strategic plans contains data that is of business value - not just to the organisation itself - but to the wider business community.
The next layer of data comes from external parties such as partners, customers and suppliers. Gaining access to these data resources can help a business grow by streamlining processes and improving reach.
A third data layer is available from commercial data providers.
These organisations can provide data sets covering areas such as market trends, economic forces, and even lists of prospective customers.
Data is also available from public-sector sources such as government departments and can be added to the overall mix.
Maximising the value of data
Once all the sources of data are identified, attention should be given to finding methods of maximising its value.
There are 10 key ways in which this can be achieved:
1. Establish a baseline
The first step is to take a thorough assessment of existing data assets. Locate all sources and understand exactly what is being captured and how it is being used. Next, consider whether any of the data is generating a return beyond helping the business operate. This will indicate that it could be offered for sharing to others, potentially becoming a fresh source of income.
2. Dissolve barriers
Within most organisations, data tends to be held in a variety of different locations. It's important to break down any silos that exist and ensure that open data sharing is the default position. It should also be a goal to abstract data away from compute resources. Doing this will make it easier to manage, manipulate and share.
3. Reduce friction
It's important to reduce the friction that exists within the organisation when it comes to sharing data. Teams might be reliant on ageing techniques such as using FTP or APIs to exchange data, and there can be big savings made if these are replaced with more efficient technologies. New data exchanges will make this process much easier in the coming years.
4. Acquire new data
Another step is to seek access to additional data from external sources that can add value to the organisation. Data exchanges can offer ready access to a wide range of data stores being offered by organisations around the world and connecting these stores with internally held data will be a powerful mix.
5. Minimise costs
Data management can become expensive, especially if there are multiple manual processes involved. Choose a platform that ensures you avoid having to separately source, copy, load and maintain external data. Taking this approach will also ensure that everyone sharing data is accessing the most up-to-date sets available. When the original store changes, this is reflected in the shared versions.
6. Monetise your data
Next, consider how the data assets that exist within your organisation can be monetised, while taking care to protect personally identifiable data. This can create a new, ongoing revenue stream with little or no extra expense incurred. New-breed data exchanges will allow this to happen seamlessly.
7. Form coalitions
Consider forming data sharing coalitions within your industry. This can help organisations work to overcome common problems while reducing collective costs. It can also serve to improve efficiency and profitability across the industry.
8. Encourage data sharing
Work with other organisations that might have data sets that could add value but which are not currently offering them to others. Suggest an initial data partnership between the data owner and your organisation to explore the opportunities which can then be expanded over time.
9. Inspire the collection of new data
Encourage the collection and creation of data sets that don't yet exist. As technology such as the Internet of Things continues to evolve, the opportunities to collect data from new places is growing by the day.
10. Promote the power of data
Become a thought leader in the area and promote the increasing power that data can provide within your organisation. The more data is shared, the more value can be generated.
By following these steps, an organisation can not only harness the data it holds internally but can also tap into valuable new sources in other locations.
By doing this, the true value of the emerging data economy can be realised, and your organisation will soon be operating as a full member of the new data nation.
Related stories
Top stories