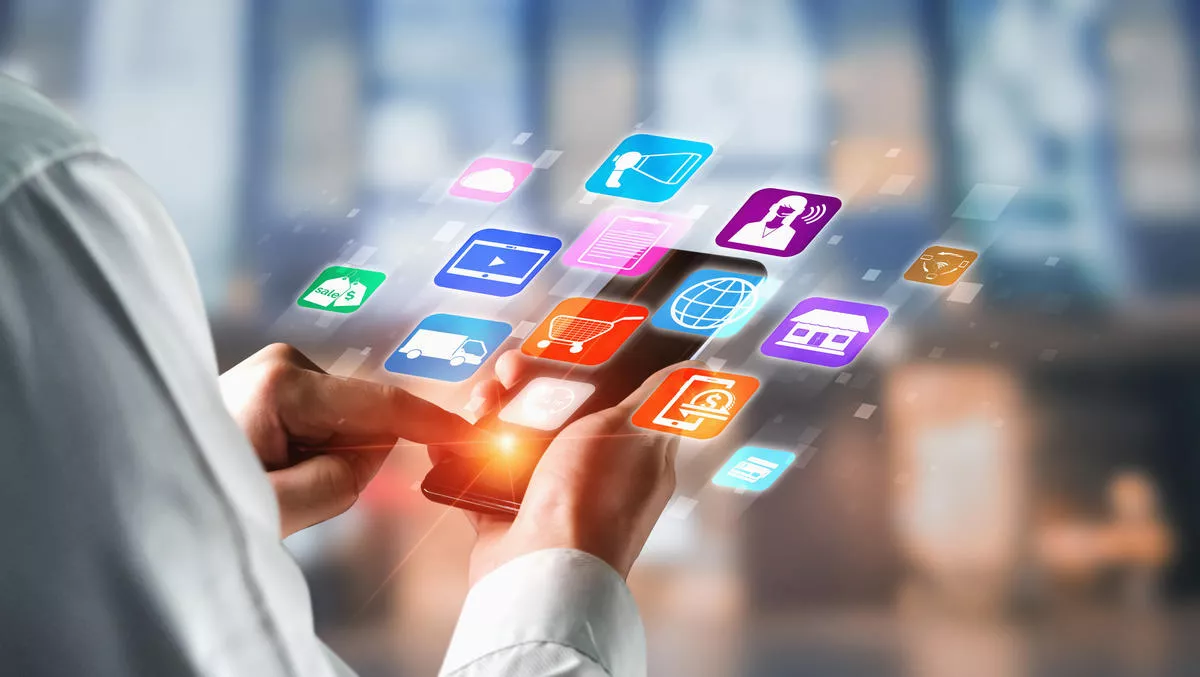 2021: the year of a boom in fintech payment innovations
FYI, this story is more than a year old
A fintech boom in business to business (B2B) payments is expected in 2021, according to Adrian Floate, managing director of Spenda, the fully integrated digital payments and business solution.
The move from B2C to B2B
The COVID-19 pandemic resulted in 2020 being defined by a huge uptake of business-to-customer (B2C) payment services, such as contactless transactions and online shopping.
As businesses across the globe assess how they will bounce back and upscale their capabilities, there will be opportunities for the acceleration and adoption of fintech innovation in the B2B space, Floate says.
Breakthrough fintech technology in postpay options will result in a revolutionary and transformative year for B2B payments in 2021.
He says, "The past year has been a boon for B2C focused fintechs, such as the explosion of buy now, pay later (BNPL) and pay by installment services.
"However, there continues to be a substantial gap in the B2B financial services market."
Challenges for B2B
The universal challenges for B2B trade continues to be the time it takes to get paid and following up debtors. These issues impact a company's cash flow and access to capital.
The reasons for slow payment times include: inconvenient payment processes for suppliers and customers such as manual invoicing and paper checks; data entry errors such as keying in incorrect credit card details; and poor integration between payments and other business systems and processes.
New B2B payment options
Floate says businesses should embrace new B2B payment options in 2021 to resolve these issues.
This includes buy now, pay later; B2B pay by instalments; pay one, pay all invoices; workflow payments; and automatic reconciliation.
Buy now, pay later
Australia leads the way in the Asia-Pacific region for offering trade credit to customers.
Trade credit now accounts for more than 70% of the total value of B2B sales for Australian companies.
This trend is likely to continue because BNPL is a quick way to sell goods and services, Floate says.
A major flaw with BNPL is that all of the financial risk remains with the supplier until the invoice is paid.
As such fintech innovations next year will help reduce this risk by offering an AfterPay type solution in the B2B space designed to help businesses get paid quicker.
B2B pay by instalments
An intent to pay framework incorporated into advanced software will allow overdue payments to be scheduled in instalments, which gives businesses more flexibility in settling overdue debt and certainty in debt recovery, according to Floate.
Pay one, pay all invoices
This unique payment option allows customers to track, group and batch-pay all of their outstanding invoices simultaneously.
Paying many invoices at once and then having these payments connect and feed information automatically into both parties financial systems with a few clicks, saves time, money and resources, Floate says.
Workflow payments
Workflow payments allow for the pre-authorisation of a credit card enabling a business to be automatically paid when a good is delivered, a milestone reached or a service completed.
This effortless transaction allows business owners to get paid quicker, increases security as customers never have to give their credit card details out over the phone and increases the efficiency in which debts are paid.
Automatic reconciliation
Once a payment is made, the supplier automatically receives a remittance and the business customer receives a notification that payment has been made.
The transaction is completed ledger to ledger, providing efficiencies and improved cash flow for both parties.
Integrated payments software supports most small business accounting software such as Xero, QuickBooks and MYOB and can also be connected to ERP systems.
Integrated systems will also automatically update warehousing, procurement and logistics to provide a single source of digital truth for all data across a business.
Floate says, "Fintech payment innovations will drive economic growth through quicker and streamlined B2B transactions and improved cash flow, which will in turn bolster the economic resilience of businesses."
Related stories
Top stories