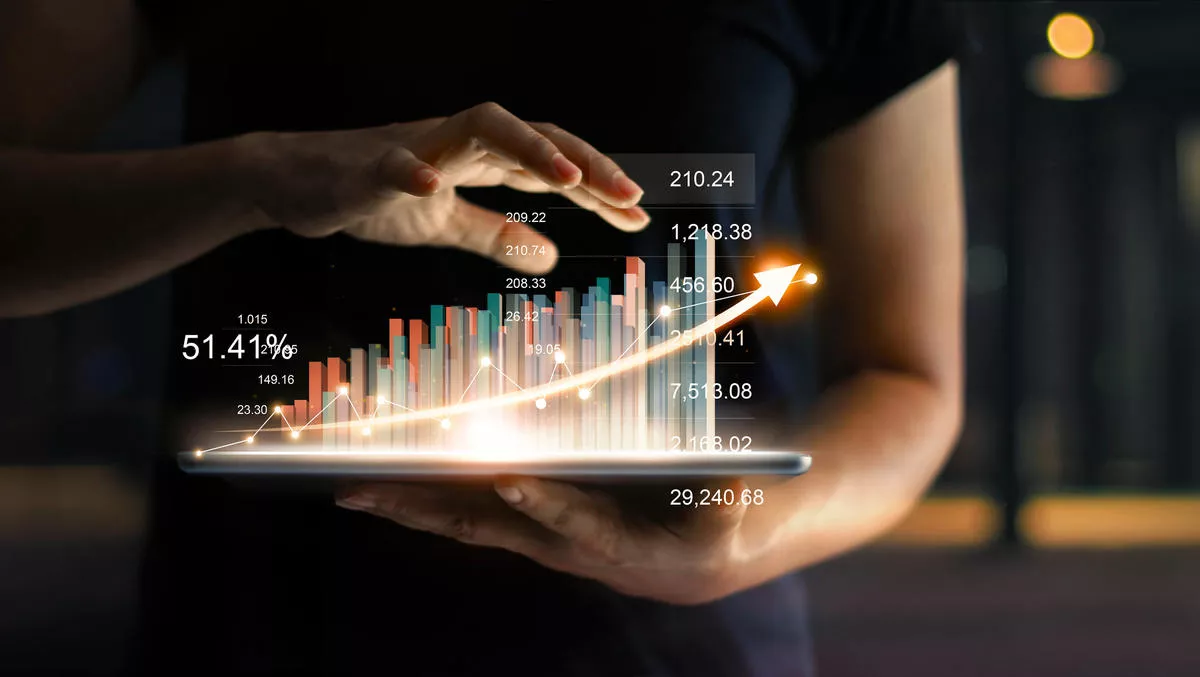 Amazon surges ahead of eCommerce competitors in market capitalisation
FYI, this story is more than a year old
Amazon is powering ahead of its eCommerce competitors in market capitalisation, hitting US$1 trillion in H1 2020 and seeing a 41.8% rise in Q2 when compared to Q1 2020.
The retail giant has a 125% lead over its closest rival Alibaba, which saw 10.9% growth in Q2. Quarter-on-quarter market capitalisation growth was also seen across all top 25 publicly traded global retailers, according to new research from GlobalData.
"As social distancing remains one of the most utilised strategies to slow the spread of COVID-19, customers relied on eCommerce platforms for their everyday purchases," says GlobalData business fundamentals analyst Keshav Kumar Jha.
"This drove Amazon's stock to gain over 40% during April-June 2020. Investors took their cue from the company's strong Q1 results, which witnessed online store sales growing by 24.3% and Amazon Web Services (AWS) sales growing by 32.7%.
"Meanwhile, major eCommerce retailers such as JD.com, Pinduoduo and eBay recorded over 50% growth in their MCap during Q2, mainly due to higher online retail sales and rises in active buyers on their eCommerce platforms."
Amazon's closest competitor, Alibaba, also reported improved net earnings and an increase in active users on its platform in H1 – but at just 10%, this growth is significantly lower than many of its competitors, according to Jha.
"This could be attributed to concerns about Chinese companies being delisted from the US stock exchange, following the passage of The Holding Foreign Companies Accountable Act (HFCAA) by the US Senate in May 2020," he says.
It's not just strictly eCommerce retailers increasing revenue during the pandemic. US-based pharmacy retailer CVS Health also reported over 9% increase in its pharmacy same-store sales in the three months ended March 31, 2020, compared to the prior year.
This was driven primarily by COVID-19-related increased prescription volume. The company has continued with its tradition of paying cash dividends every quarter even amid the pandemic, which helped regain investors' confidence with its stock climbing by 11.4% during the review period.
Meanwhile, subdued financial performance amid increasing concerns related to COVID-19 led to declines in QoQ MCap at Walgreens Boots Alliance, Ross Stores and Inditex.
"eBay and Magazine Luiza have made entry into the top 25 retailers by MCap, with eBay gaining over 80% during the quarter, and Magazine Luiza's stock rising by 96.3% during April-June," continues Jha.
"The Brazilian retailer's stock surged on the back of strong digital sales in Q1 and its decision to sell books online.
"The implementation of restrictive social distancing measures across various parts of the world has forced retailers to adopt a well-balanced omnichannel strategy to stay competitive," Jha concludes.
"Retailers need to focus on strong omnichannel execution, along with product offerings, and fulfilment and delivery services to sustain the ongoing momentum."
Related stories
Top stories