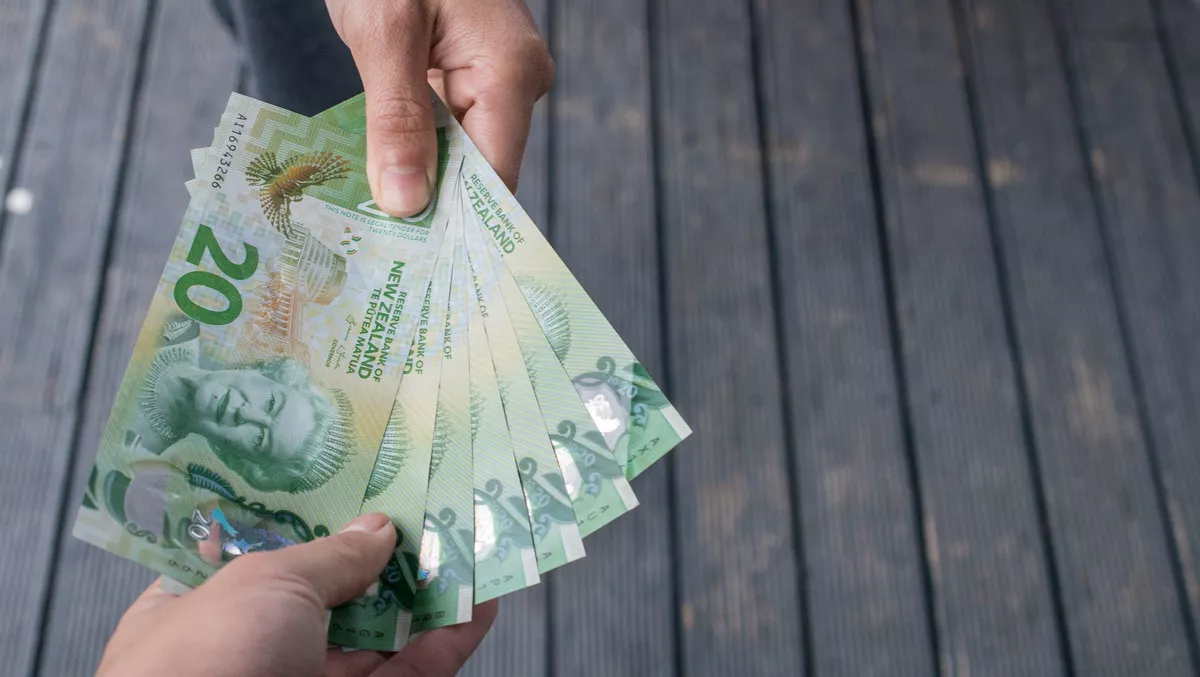 ANZ hurting after former CEO's life of excess at the bank's expense
FYI, this story is more than a year old
ANZ did the right thing by going public about former CEO David Hisco's life of excess at the bank's expense, but management's attempts to downplay his misconduct will only worsen the damage to the bank's internal culture.
OneHQ co-founder Craig Cotton says management at ANZ and the general public should spare a thought for the thousands of workers at the bank.
"The people who work for ANZ will be feeling it as a result of their former CEO's publicised behaviour and seeming attempts by senior management to downplay his misconduct.
"ANZ's employees will be feeling under the spotlight. I don't doubt that they are taking flak from family, friends and customers because people expect that if the CEO is behaving in a certain way, it's reasonably likely that some of those under him will have taken his lead."
Cotton says take nothing away from David Hisco's success at the bank, but he has undone a lot of that good work by hurting the culture of the business.
"The fact that a whistleblower did call attention to his expense account, but was ignored, makes matters worse – the perception will be that there is a cover-up and that full transparency has not been shared. You don't walk away from millions in share options over a few thousand of incorrectly coded personal expenses."
Cotton said that the role of the CEO is first and foremost to ensure that an organisation has a healthy culture because the trickle-down effect of their behaviour will not only impact the entire company but that of its brand.
"There will be people who are dedicated and loyal, but their reward has been a public airing of excess at senior levels. I don't take anything away from people earning good salaries because they have taken risks and made sacrifices that others haven't, but leaders have a responsibility to be mindful of their impact on other people.
"Culture is your people. It's why they come to work and why they continue to work for you, and it's the CEO who directs that. Leave the operations to other managers and get busy leading and inspiring your people. You can see how ANZ leadership failed woefully in that respect."
Cotton said that ANZ and any other organisations that were not mindful enough about the culture of their organisation need to consider implementing the following steps to achieve culture change:
1. Establish the culture's current condition
Cotton says that culture is the personality and spirit of an organisation and is defined by the people, their beliefs, behaviours, competencies, leadership and by the vision and aspiration of the organisation.
"People will tell you they're fine, and they're happy, but that isn't necessarily the reality. ANZ certainly won't be in the right place at the moment and to believe anything else is nuts.
"If management isn't embracing transparency and enabling safe forms of listening and acting then whatever is driving their fear, is unfortunately already consuming their culture at a much greater rate."
2. Decide what kind of culture you need to achieve your business goals
Ultimately the culture must reflect what leadership and the business is trying to achieve for their stakeholders.
"Like a company vision, the aspiration you have for your culture should be almost unachievable; the idea is that 'there is no best, only better' must hold true for your culture too," Cotton says.
Simply organising workshops and or working groups to involve the staff in setting the culture and values of the business may only get you to where you are already at, versus where you need to be.
"Too many companies define their culture as 'how' they do things rather than 'why' their people do what they do.
"Leaders establish and drive the direction for the organisation based on what the shareholders and stakeholders want. Then their job is to win the hearts and minds of their people on the collective 'why," Cotton says.
When a company gets it right, they retain and attract the right people.
"You can only attract the right customers if you put your people, suppliers and partners first, because if they don't believe and aren't engaged then you will never achieve what your customers require. You can only achieve better if you're in it together."
Cotton says the CEO has to become an evangelist for the vision and purpose of the business.
"If you believe your culture leaves the building each night and returns each morning, then you must ensure you and your leaders ignite and engage it every day. The CEO gives people a reason to believe and feel safe to act; they then must ensure they have leaders and processes to engage people right throughout the organisation every single day."
3. Connect with your people through their personal lives
Cotton says that leaders often forget that their people spend most of their time at work away from their partners, families and friends. As a result, very few leaders try to connect with who their people are away from work let alone their families.
"You cannot separate the person at work from who they are at home. I encourage leaders to engage their people and their families. Invite partners, even the kids where appropriate, to work functions.
"When you recognise a staff member, send the recognition/gift to the home so their family can see that they are valued and appreciated by the business – the BBQ stories that are created about you, your business and brand are priceless.
"There is no such thing as work-life balance; it's just life. Help people achieve the 'why' outcomes they need in their lives, and you will have an exceptional commercial business," Cotton says.
He urged organisations that find themselves in a similar predicament to ANZ to be transparent internally fast.
"To use a Kevin Roberts quote, 'fail fast, learn fast and fix fast'. Hisco appears to have been very successful at an operational level for ANZ but, at a leadership level, he failed. So don't dwell on it simply be transparent, learn fast and fix fast."
Related stories
Top stories