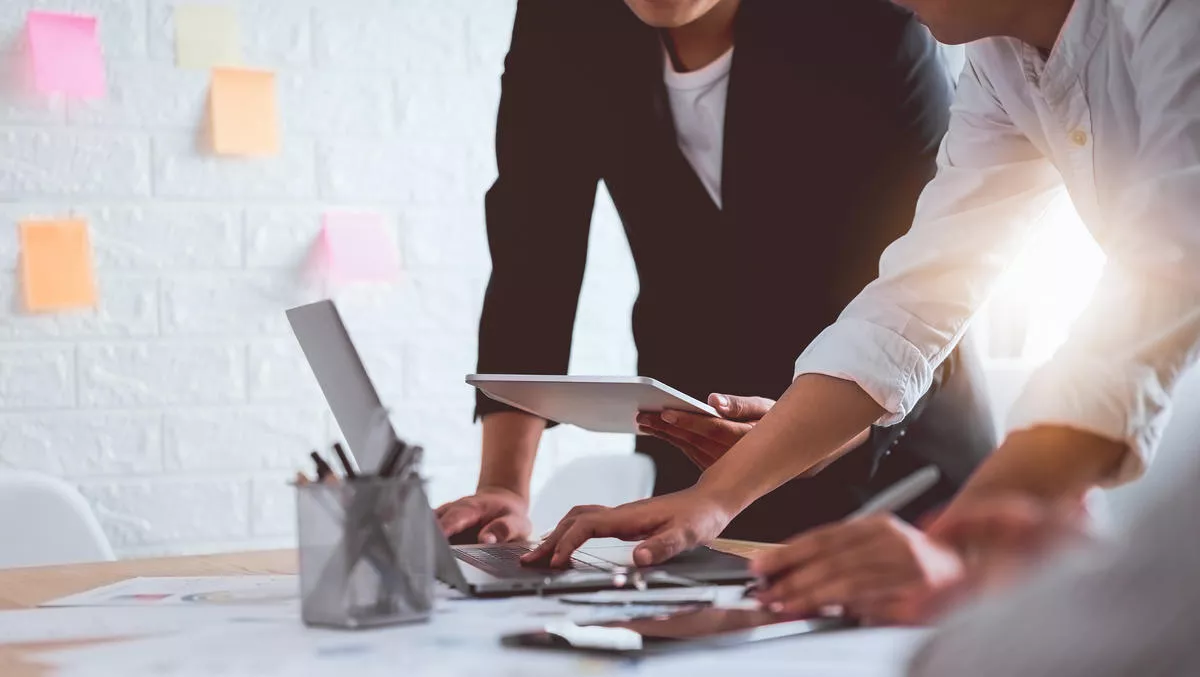 Capgemini empowers clients through global alliance with BlackLine
FYI, this story is more than a year old
Capgemini and BlackLine have entered into a global strategic alliance with the shared aim of helping organisations to improve and optimse their finance and accounting processes.
Capgemini will work with businesses to enable them to centralise critical finance and accounting operations in BlackLine's cloud platform.
As a result, they will gain the ability to continually capture, validate, and provide timely and accurate financial data necessary for reporting, the company states.
Therefore, Capgemini can bring further flexibility to its clients, helping them to move away from traditional manual accounting processes to a modern accounting experience, the company states.
Capgemini and BlackLine are already collaborating at a US-based Capgemini client in the chemical industry, where Capgemini is helping the organisation to enhance its usage of BlackLine's account reconciliation, task management, journal entry and Smart Close solutions.
According to Capgemini, at its heart, the collaboration is focused on enabling finance and accounting teams to reduce business-process costs while optimising process effectiveness and efficiencies.
Capgemini head of the finance powered by intelligent automation practice in the Business Services Global Business Line, David Lumley, says, "We are delighted to join hands with BlackLine to work together and achieve innovative and effective finance transformations for our clients worldwide.
"This collaboration will play a critical role in the expansion of our finance and accounting capabilities. It is a positive step that enhances Capgemini's best-in-class Digital Global Enterprise Model, and our Record to Analyse capabilities.
"It reinforces our customer-centric approach by driving improved outcomes for today's rapidly changing business environment."
BlackLine president and chief operating officer Marc Huffman says, "We continue to grow our global community with alliance partners that are world leaders in digital finance transformation.
"As a world leader in digital transformation and technology services with presence in approximately 50 countries and an extremely strong presence in Europe, Capgemini is at the forefront of innovation and well-positioned to address the entire breadth of client opportunities.
"Together we will enable organisations to move away from traditional manual accounting processes to a modern accounting experience that is unified and automated, providing continuous execution that supports the business in real time."
BlackLine's cloud-based solutions are designed to aid finance and accounting teams through automating, centralising, and streamlining financial close operations, intercompany accounting processes, and other key processes helping large and midsize organisations across the globe modernise their operations.
Designed to complement existing financial systems, BlackLine fills the gaps left by Enterprise Resource Planning (ERP) and Corporate Performance Management (CPM) systems to help companies increase operational efficiency, real-time visibility, and control and compliance.
This ensures end-to-end financial close management and accounting automation, and drives better decision making across the business, the company states.
The company was recognised as a Leader in Gartner's 2019 Magic Quadrant for Cloud Financial Close Solutions.
Capgmini has expertise in every finance function for businesses, from infrastructure and applications to business process outsourcing, offering services in these areas for nearly 50 years.
The company states, in the wake of evolving business requirements, Capgemini's Digital Global Enterprise Model (D-GEM) enables its clients to be competitive in a rapidly changing, digital business environment.
Related stories
Top stories