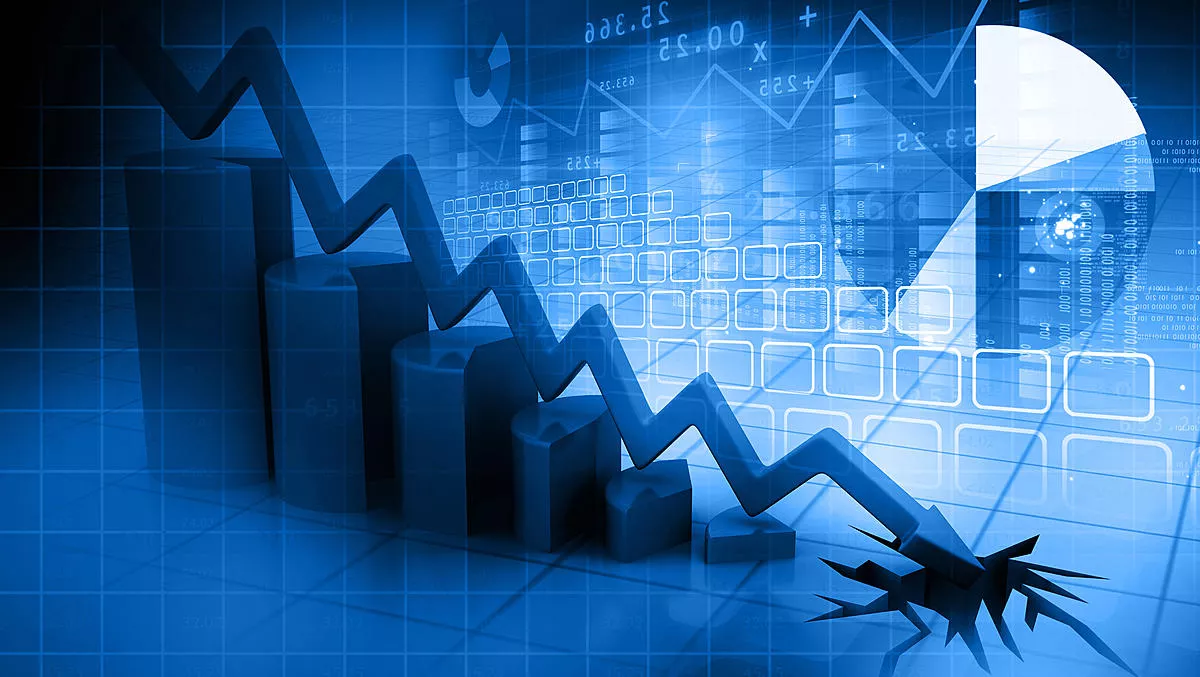 COVID-19: 92% of top 25 tech companies report market capitalisation decline
FYI, this story is more than a year old
As the full economic impact of COVID-19 begins to reveal itself, it seems no industry is truly shielded from the fallout – and technology is no exception.
The pandemic has gutted the performance of shares of the world's top 25 technology companies, according to research from GlobalData, with 23 of that number reporting a major quarter-on-quarter (QoQ) decline in market capitalisation (MCap) for Q1 2020.
23 of the top 25 tech companies have reported a major quarter-on-quarter decline in market capitalisation for Q1 2020, according to new research.
The remaining two companies, NVIDIA and Tencent, were the exceptions, posting QoQ growth during the same period.
With a 12% of year-on-year (YoY) MCap growth, NVIDIA entered the top ten tech companies, replacing Oracle which slipped to 14th position.
As of 31 March this year, the top 25 technology companies by MCap witnessed an 11.9% decline in aggregate MCap, standing at US$6.6 trillion.
This represents a 12% decrease compared to US$7.5 trillion as of 31 December 2019 (Q4 2019).
Over 50% of the top 25 reported more than a 15% decline in their MCap. The top two firms, Microsoft and Apple, accounted for approximately 35% of the cumulative MCap of the top 25 companies, and recorded a respective 0.3% and 14.7% decline in their QoQ MCap.
Microsoft took Apple's place at the top of GlobalData's rankings as factories making iPhones in China shut down and the closure of the company's retail stores in the country made investors nervous.
Apple's shares subsequently nosedived over 13% in Q1 2020, leaving the number 1 spot open for Microsoft.
In contrast, Microsoft's 775% increase in usage of its cloud services in regions that were under lockdown successfully helped regain investors' confidence.
Major semiconductor companies, including Broadcom, Qualcomm, Texas Instruments, Taiwan Semiconductor, Samsung and Intel recorded over 12% decline in MCap, primarily due to increased uncertainty around demand in the global market.
NVIDIA remained the exception among major semiconductor companies with an 11.8% rise in share price during Q1 2020.
This could primarily be attributed to revenue growth of 41%, and a 136% increase in non-GAAP earnings per diluted share in Q4 2019, compared to a year earlier.
Advertisement-related revenue uncertainties at the backdrop of COVID-19 and headwinds such as General Data Protection Regulation (GDPR) implementation pulled down the share prices of companies such as Alphabet (Google) and Facebook.
Meanwhile, the International Monetary Fund (IMF) downgraded its world economic outlook growth projections for 2020 by 6.3 percentage points to -3% in April 2020 from its earlier projections in January 2020 due to COVID-19.
Economic slowdown is expected to impact companies in all sectors, but tech stocks may experience relatively fewer headwinds due to their increasing role in containing this health crisis, says GlobalData.
Related stories
Top stories