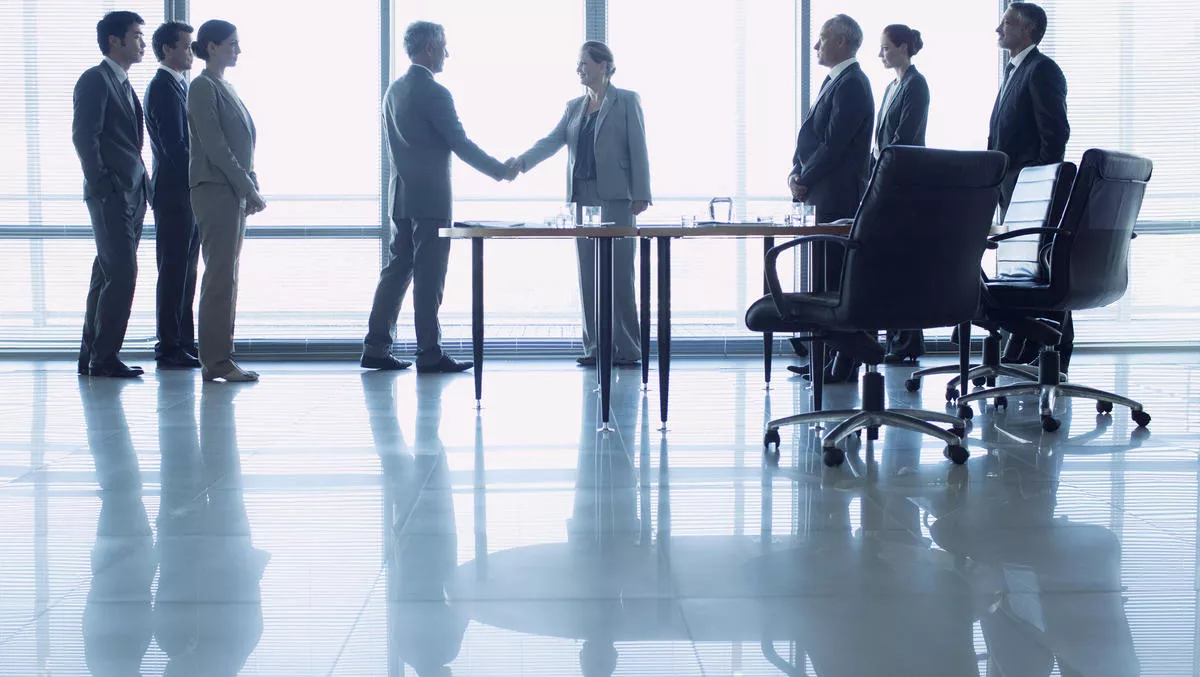 COVID-19 causes significant jump in enterprise software acquisitions
FYI, this story is more than a year old
The COVID-19 pandemic has spurred a significant jump in mergers and acquisitions, particularly in the realm of enterprise software, according to the new Hampleton Partner's report.
The latest Enterprise Software M&A report from Hampleton Partners reveals that the number of deals targeting enterprise software assets has skyrocketed, with 836 deals recorded in the second half of 2020 compared to 641 deals in the first half of 2020.
The total transaction value disclosed across all deals in the space was also significant, reaching $112 billion - the highest amount on record.
The second half of 2020 saw the highest recorded share of private equity and financial buyer transactions: 38% of all deals were carried out by financial buyers, up from 34% in 2018 and 33% in 2019.
The largest deal in the second half of 2020 was Salesforce's acquisition of Slack for $28 billion. This was followed by the ICE acquisition of Ellie Mae for $11 billion, and the Thoma Bravo acquisition of RealPage for $10 billion.
The M&A report highlighted that buyers are looking to enterprise applications that help streamline new processes, particularly supply chain and logistics processes as shipping and digital commerce continue to replace retail.
For instance, Coupa Software acquired Llamasoft and its enterprise supply chain management (SCM) software from TPG Capital for $1.5 billion.
In addition, customer analytics and business intelligence are experiencing a boom in interest, as digital customer acquisition and retention becomes a growing concern for digital commerce newcomers and existing players alike.
For instance, Twilio acquired customer analytics API provider Segment for $3.2 billion.
The report also finds that infrastructure and APIs are key for all businesses looking to improve their digital architecture and ensure their systems are up to speed.
For example, Splunk acquired Plumbrs application performance monitoring (APM) service for an undisclosed amount.
Finally, the report states the healthcare software vertical is front-of-mind for financial sponsors. For example, private equity-backed WellSky acquired care coordination software company CarePort for $1.4 billion.
Hampleton Partners founder Miro Parizek says, "The new circumstances and challenges around COVID-19 have created opportunities for software services.
"Businesses that are increasing their digital transformation efforts are looking to software tools to help them navigate the digital sphere.
"Working from home is becoming widely accepted, so staff need remote access to their files and programmes, meaning a bigger platform for desktop virtualisation and file discovery. Meanwhile, retailers need eCommerce sites and apps.
"As a result, digital implementations and high-functioning enterprise infrastructure are needed now more than ever, allowing software and SaaS providers to fill in the gaps.
"These, in turn, are attracting the attention of prolific acquirers who are looking to own or operate the next indispensable technology."
Parizek concluded, "Looking forward, 2021 has started with a flurry of activity. Hampleton has entered the year with a strong portfolio of mandates including AR/VR, electric vehicles, IoT, digital marketing, eCommerce, payments, digital banking and transformation.
"We anticipate Tech M&A to remain robust in both volume and value this year as technology vendors continue making strategic acquisitions, and traditional industry players and financial buyers add more technology to their portfolios."
Related stories
Top stories