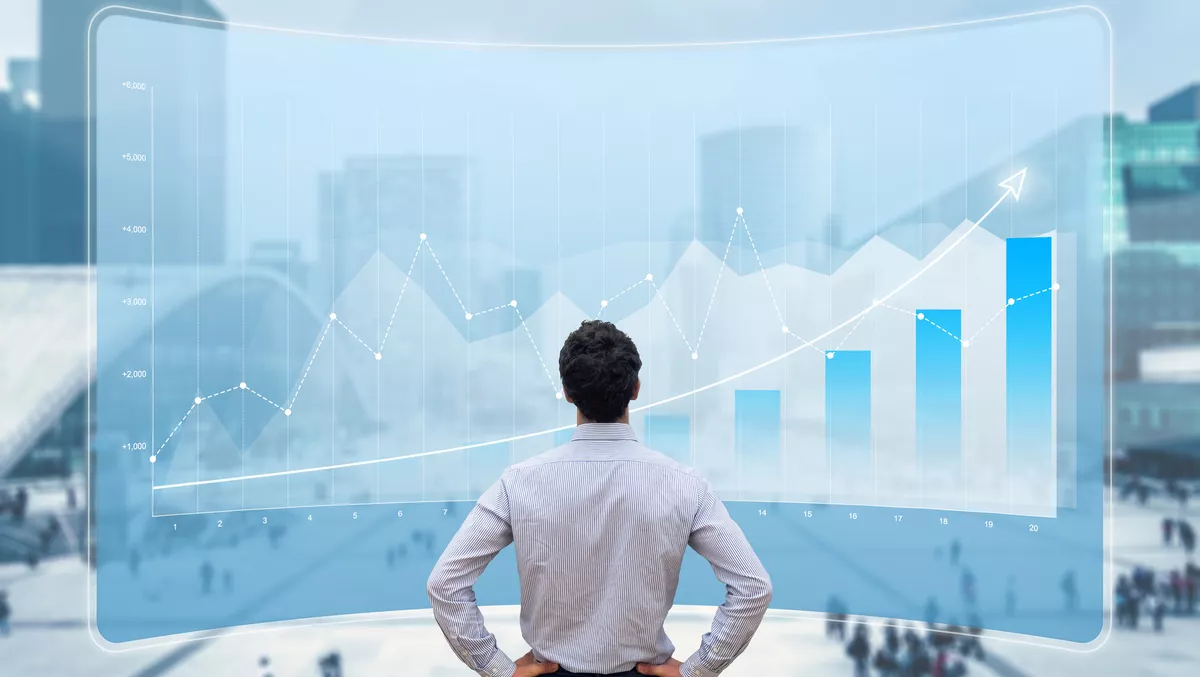 Datacom announces revenue of $1.45 billion, fall in profit
Datacom Group has reported its financial results for the year ended 31 March 2022, with revenue increased to $1.45 billion, up from $1.41 billion in the prior year (FY21), while the group's net profit after tax was $28 million, down from $35 million in FY21.
The group's full-year operating cash flow remains strong at $114 million.
With growing demand for technology services and support in the wake of the pandemic, FY22 saw Datacom increase its focus on supporting customers as they evolved their technology stack from being driven by necessity, to investing in solutions that support their long-term business goals and resilience particularly in the areas of cloud, data analytics, cybersecurity and its SaaS products.
While the group's NPAT is reflective of the decision to allow employees to hold onto and carry over annual leave, this was in response to two key factors: the need for Datacom to put the wellbeing of its people first; the fact borders largely remained closed in response to the pandemic, limiting people's ability to travel.
"What has become increasingly evident over the past few years is the critical role that technology plays not just regarding keeping businesses connected and secure, but also in helping our customers provide a more human-centric approach when it comes to how they connect with their employees and communities," says Datacom Group CEO Greg Davidson.
"While the year prior saw a rapid uptake of technology that enabled digital transformation at speed, the mindset amongst customers as they continue to adapt to the new normal is increasingly switching to innovation, growth and how they can utilise smart technology to deliver better outcomes and experiences, and this is incredibly encouraging to see," he says.
"As a group, we are thankful to our shareholders for taking a long-term view, both regarding the investment in our SaaS products, Datascape and Datapay, and in our data centres to ensure continuous improvement in line with our customers needs.
"We are also grateful to them for supporting our decision to allow employees to accrue leave. While this has impacted our profit, it has enabled us to live up to our value of putting the wellbeing of our people first."

Davidson says growing international market pressures and border closures saw Datacom place an increased focus on talent development initiatives for both existing and future employees.
"As it did for other organisations, the last year saw Datacom face immense pressure in access to hiring people with technology skills. With so many of our customers embarking on digital transformation initiatives, it served as a timely reminder for our business and the industry as a whole of the importance of taking a homegrown approach to talent," he says.
"While Datacom has always taken pride in its involvement with, and investment in, local talent-based initiatives, the past year saw us lift this focus significantly.
"The opportunity to grow a future-fit, highly-skilled workforce remains and Datacom aims to be at the forefront of developing new ways to attract, train and retain talent whether that be through partnerships, or our own initiatives."
Datacom's commitment to achieving greater equity and inclusion in technology has seen the business focus on scale through strategic partnerships. These include multiple partner training and cadetship programs, HerTechPath, TupuToa, Unitec and a reciprocal partnership with Te Rnanga o Ngi Tahu and the Digital Boost Alliance.
In 2022, Datacom was the first company in New Zealand to welcome an apprentice from the Take2 programme an initiative that aims to break down barriers by providing support to previously incarcerated individuals.
Davidson says over the past year, Datacom's team of more than 6800 experts has helped government and organisations navigate the new normal, address evolving business needs, and thrive in what is a highly complex business environment.
"Across both sides of the Tasman, we are incredibly proud to have played a role in our governments response to Covid. This includes supporting vulnerable Australians during times of need, helping them access emergency disaster relief and responding to the impact of the pandemic and helping the New Zealand Ministry of Health ramp up to deliver contact tracing and vaccine pass support," he says.
Technology as a force for good
FY22 saw Datacom place a stronger stance on technology as a force for good, something Davidson notes is critical to the future success of our countries.
"We are seeing our customers focus on ethical technology, selecting partners who align with their values. Many look to companies that are having a positive impact, that show commitment to the betterment of the countries they operate in, that employ people in the regions and engage with local iwi and our indigenous communities, that understand data sovereignty and are committed to appropriately storing, using and protecting their customers data," he says.
Davidson says Datacom is committed to these values and to making a positive impact in the countries where it operates.
"Being part of a global market provides incredible opportunities for the local technology sector to prosper, but we need to ensure the prosperity of our country is at the core. It is important that as leaders in tech we don't lose sight of this, and that sustainability and community remains at the heart of all we do."
Protecting businesses against a growing number of online threats
The past 12 months have seen a rapid increase in the number of online threats businesses are facing, not helped by global events over the past year and the increased dependence in doing business online, and the added risk due to the need for employees to work from home.
With Cyber Defence Operations Centres on both sides of the Tasman, Davidson notes the demand for expert cybersecurity advice and support is growing.
"Cybersecurity remains a key priority for our business and our customers. Our teams continue to work collaboratively with local authorities, partners and solution providers to bring new solutions to market and play an active role in helping our customers navigate the escalating number of online threats," he says.
As well as joining the New Zealand Governments Cyber Security Bureau Malware Free Networks partnership, FY22 saw Datacom become one of just a few managed security services providers in the world to achieve Microsoft Information Security Alliance (MISA) membership a testament to the expertise and skills of our in-house cybersecurity team.
The year ahead
"The year ahead will see Datacom, continue its focus on people. Both developing the skillset of our existing people, but also helping future talent find their way into the industry, and to us," says Davidson.
"In FY22 Datacom's Futures, Insights + Experience team completed a major research project called NoW. This research sought to examine mindsets, macro trends and industry pressures and identify how we can apply this knowledge to build empathetic working environments that respond to the way people work in a post pandemic world," he says.
"As a business, were excited to apply the learnings from this research to benefit our people, and those of our customers. Like many others, we've identified the landscape has changed and keeping employees engaged is critical to success.
"By ensuring our team is supported and well placed to turn the challenges of tomorrow into opportunities, we predict a strong year ahead for Datacom, our customers and the communities we serve."
Related stories
Top stories