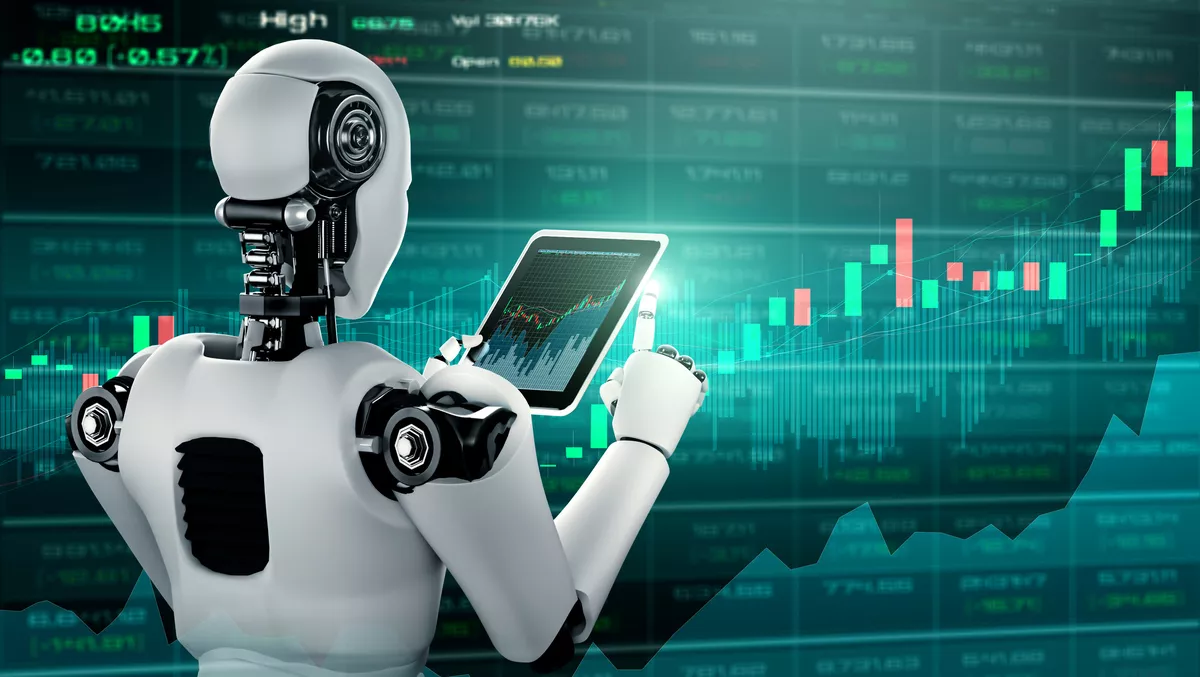 Forrester: US$22 billion RPA market growth expected by 2025
FYI, this story is more than a year old
A new Forrester report says the significant RPA market growth in 2021 will continue throughout 2022 due to pandemic-induced automation demand.
The report, titled The RPA Market Will Grow To $22 Billion By 2025, also says ongoing digital transformation programs are a contributing factor in the RPA market growth seen last year.
However, Forrester says growth rates will begin to flatten in 2023.
The report contains some key findings, including that the RPA market is slowly transforming into an automation fabric market.
Forrester predicts that in 2022, 5% of Fortune 500 companies will start using an automation fabric to progress their business transformation as the demand for automation increases.
Additionally, Forrester believes the market for RPA services will be worth US$16 billion by 2025.
Currently, 60% of service spending is allocated to implementation services, with the rest going to consulting (automation strategy, process selection and prioritisation, and governance) and bot maintenance and support.
Forrester adds that consulting and support-related spending is expected to decline as integrated product capabilities become more established and cloud deployment and as-a-service models dramatically reduce support costs.
The report also notes that North America spends the most on RPA services, but Asia Pacific is growing at a rapid pace.
North America and Western Europe currently account for 63% of revenue distribution (43% in North America and 20% in the EU), while Asia Pacific (excluding Australia and New Zealand) is racing to catch up.
Furthermore, the public sector and healthcare, energy and utilities, and manufacturing verticals have all undergone a major increase in their use of RPA during the pandemic.
However, Forrester says the financial services sector has maintained its position as the leader in industry-level RPA adoption, making up 28% of global revenue distribution.
This report comes just a day after Forrester released 2021 analytics data showing a new cohort of customers are using digital banking for the first time, an acceleration of contactless and mobile payments, and a growing range of QR-code, order-at-table apps.
"The past two years of the pandemic have fast-tracked digital behaviours and redefined how customers engage with their banks," Forrester senior analyst Aurelie L'Hostis says.
"Still, the 'death of cash' has once again been exaggerated. One thing for sure is that digital channels now dominate."
According to Forrester's analytics data, in 2021, 76% of Spanish banking customers used their mobile banking app at least monthly, and 34% of UK online adults who applied for a loan in the past 12 months did their research on a smartphone. While digital (online and mobile) is now the top channel for US borrowers to purchase home loans.
"To meet the needs of the future customer and the rapidly changing financial landscape, banks must pivot and reboot their strategy," L'Hostis says.
"The economics of the next decade will challenge banks to adopt a future-fit technology strategy, rooted in customer obsession and enabling an unprecedented level of adaptivity, creativity, and resilience, or fail."
L'Hostis says banks must capitalise on the pace of change and innovation and set their course for the next decade.