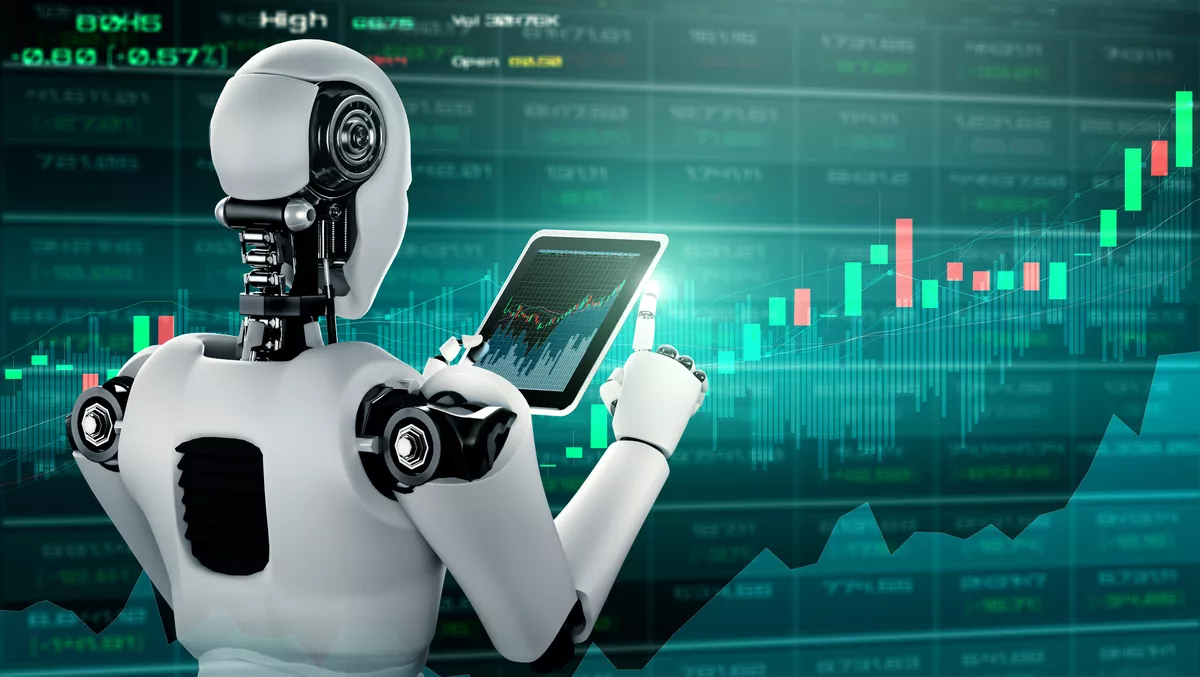 Gartner anticipates RPA software revenue of US$2.9 billion
Gartner predicts global robotic process automation (RPA) software revenue to reach US$2.9 billion in 2022, an increase of 19.5% from 2021.
Gartner's report, Forecast: Enterprise Infrastructure Software, Worldwide, 2020-2026, 2Q22 Update, highlights that through 2024, the push towards achieving widespread hyperautomation will cause organisations to adopt at least three out of the 20 process-agnostic types of software that enable this technology.
"By achieving a growth rate of 31% in 2021, the RPA market grew well above the average worldwide software market growth rate of 16%," Gartner distinguished vice president analyst Cathy Tornbohm says.
"Organisations are leveraging RPA to accelerate business process automation initiatives and digital transformation plans, linking their legacy nightmares to their digital dreams to improve operational efficiency."
Gartner notes that the global RPA market is growing at a slower pace than in previous years but says despite this, it is still expected to continue seeing double-digit growth in 2023, growing 17.5% year-over-year.
Further, Gartner acknowledges that the overall RPA market continues to be attractive to vendors, resulting in them evolving their RPA offerings into broader automation platforms with embedded hyperautomation capabilities.
The report says that organisations will increase their RPA software spend as a starting point in their journey to hyperautomation due to the quantity of repetitive and manual work they have that, if automated, can allow employees to use their time more efficiently.
"Competitive RPA vendors and many software vendors are pushing beyond a traditional single technology-focused offering to a more advanced suite of tools that encompasses low-code application platforms, process mining, task mining, decision modeling, iPaaS, computer vision, and IDP capabilities on top of their existing RPA offering," Gartner senior market research specialist Varsha Mehta says.
"This allows them to offer, or rather, makes them poised to offer, an all-encompassing hyperautomation-enabiling technology platform."
This latest research from the company comes after Gartner published a report earlier this year, forecasting worldwide IT spending to reach US$4.5 trillion in 2022, an increase of 3% compared to 2021.
However, the report notes that while Gartner anticipates an increased spend on IT, this will be much slower than 2021 because of consumers' cutbacks in spending on PCs, tablets and printers, decreasing device spending by 5%.
Russia's invasion of Ukraine has worsened price increases and delivery uncertainty, resulting in CIOs and enterprises speeding up their transition from ownership to service.
This caused cloud spending to grow by 18.4% in 2021, and Gartner expects it to increase further to 22.1% in 2022.
Cloud service demand is reshaping the IT services industry and is also increasing spending on servers as hyperscalers build out their data centres, which is now predicted to reach 16.6% this year.
In addition, data centre system spending is anticipated to undergo the most substantial growth of all segments in 2022, at 11.1%.
Gartner also expects cloud consulting and implementation and cloud-managed services to increase by 17.2% this year, from US$217 billion in 2021 to US$255 billion in 2022.
This will drive the overall IT services segment to 6.2% growth in 2022.
Related stories
Top stories