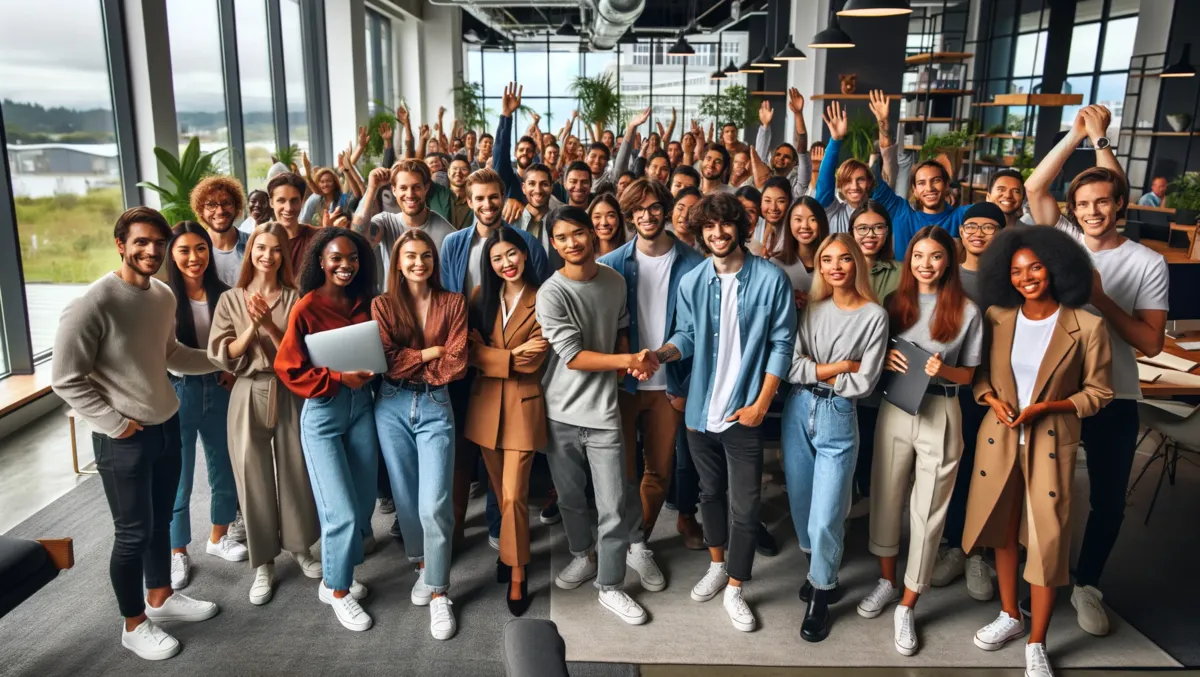 HCLTech graduates first digital apprentices in New Zealand, plans expansion
Sun, 5th Nov 2023
By Sean Mitchell, Publisher
HCLTech, the leading global technology company, has successfully graduated its inaugural group of digital apprentices in New Zealand and has announced plans to expand the programme. The first cohort of graduates, who have been trained in cybersecurity and data analytics, have now been offered full-time roles at HCLTech. The programme, known as Rise at HCLTech, was created in a collaborative effort with the Ministry of Social Development and Ministry of Education and NZTech, aiming to address the digital skills gap in New Zealand and open doors for regional Kiwis to work for a global company from their homeland.
All participants were jobseekers from the local region, and many had no previous IT experience. The trainees come from a variety of backgrounds and ages, highlighting the inclusivity of the programme. Rise at HCLTech is designed to equip secondary school graduates with the necessary skills and experience to be job-ready, enabling them to start or fast-track a career in the technology industry.
HCLTech has announced that the next wave of the Rise at HCLTech apprenticeship programme will begin in Hamilton in 2024, aiming to impart skills in emerging areas such as cybersecurity, coding, data analytics and Artificial Intelligence (AI). Following the successful completion of the 12-month paid apprenticeship programme, the first batch of 13 graduates will now take up full-time employment at HCLTech's New Zealand headquarters in Hamilton.
"Rise at HCLTech provides a solution to a real-world technology skills shortage problem. The programme enables someone with limited technology skills to be job-ready within a year. This is a powerful proposition for our clients and partners in New Zealand," said Michael Horton, Country Head for Australia and New Zealand, HCLTech.
"It's great to have an opportunity with HCLTech for our people to engage, train and obtain work in an industry that needs more people to help close a skills gap. Congratulations to the participants that have been dedicated, committed and successful in completing their training. It's great to see a company helping local people get jobs locally within the Waikato Region," applauded Kristian Te Nana, Regional Labour Market Manager, Ministry of Social Development, Waikato Region.
Further endorsing the programme, Graeme Muller, Chief Executive Officer at NZTech recognised HCLTech's contributions, saying, "Tech skills have become increasingly critical for the future prosperity of Aotearoa. HCLTech is to be congratulated for launching a programme that increases digital literacy and boosts the country's productivity. Rise at HCLTech and TechBee serve as blueprints for other paid digital apprenticeship programmes that could be rolled out nationally."