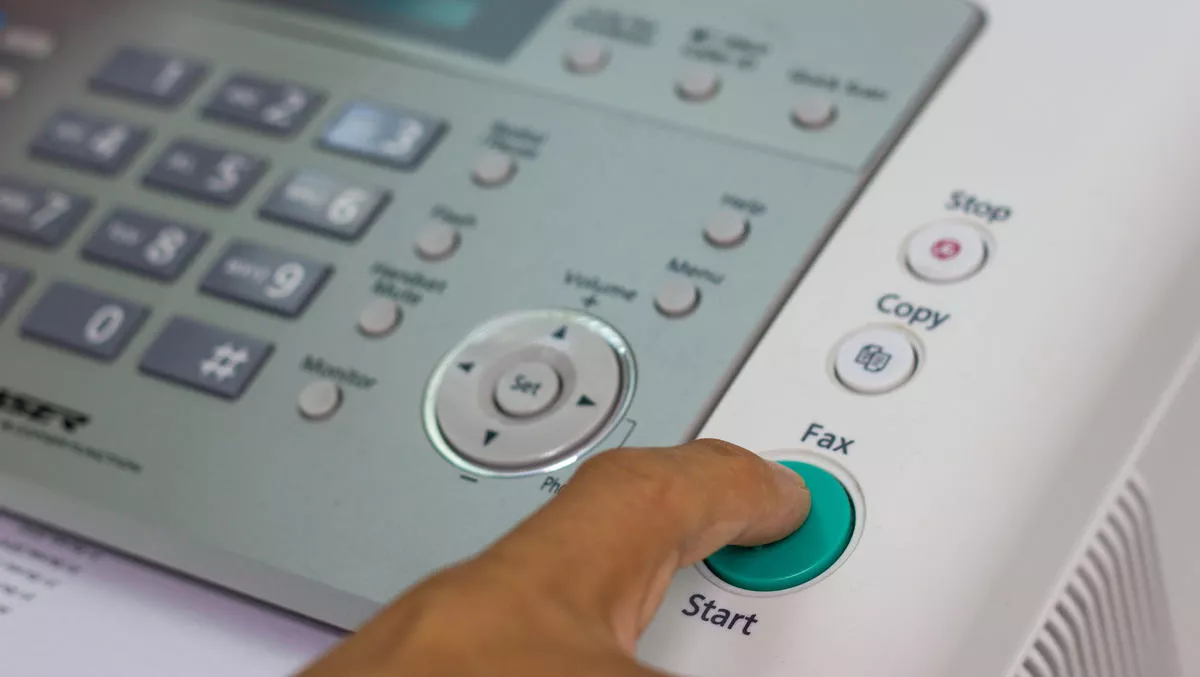 How digital transformation will lead to the rebirth of the fax
FYI, this story is more than a year old
Article by eFax Corporate Australia and New Zealand regional managing director, Mike Mulvey.
To survive the rapid transformation driven by COVID-19 social distancing restrictions, many businesses have quickly adopted digital practices that facilitate employees to work from home. This means an increased focus on email, instant messaging, and video conferencing. However, fax remains an indispensable tool for many businesses.
When business users can't access a physical fax machine because they're working from home, this can create significant operational challenges. These challenges can be addressed by online faxing solutions.
There are more than 46 million fax machines still in operation around the world and new sales sit in the millions year after year. More than 17 billion individual documents are sent every year, demonstrating just how much businesses still rely on the humble fax. At eFax alone, more than 11 million business subscribers use online faxing services every month.
Fax remains prevalent in industries such as real estate, legal, government, and healthcare. However, the way in which it's used has changed significantly over time and even more rapidly in recent weeks. Online fax solutions let users send fax without the hassle of the archaic fax machine.
As industries transition to online faxing systems and permanently realign their IT structures, digital fax will become part of the new normal.
Faxing documents still remains a critical business process for many industries. With the restrictions in place for COVID-19, chances are, if you've used telehealth services for medical appointments, your prescription has been faxed to the pharmacy by your GP. While the virus emergency has highlighted our reliance on physical technologies, it's also shown our ability to adapt.
Faxing will be no different. The work still needs to be done and, while companies can't currently access physical fax machines, digital offerings will help to transition organisations to the future of fax.
There are four ways that digital faxing processes can help transition organisations into the future of fax:
1. Cost reduction: transitioning to an online fax system will rid companies of the cost of additional hardware, software, and networking systems, taking the inefficient manual process and irritating dial-tone with it. Organisations will save on the cost of maintaining a complex networking solution that on-premise faxing requires.
2. Improved security: digital faxing services have security capabilities that help companies to reduce compliance risk and achieve data protection while sending faxes. Even when sending sensitive information, like a medical prescription, companies can use a secure solution with multiple security protocols in place.
3. Streamlining efficiency: moving faxing services online will save time as well as money. Complex on-premise storage solutions for faxed documents are replaced by digital storage solutions, which let users access copies of their sent and received files in one location. Storing these digitally also lets staff easily search records.
4. Increased accessibility: with many organisations facing the challenge of not being able to access their physical fax machines, accessibility is a key benefit of digital faxing solutions. Many solutions can be accessed by mobile and tablet devices, meaning users can access their faxing records, and send and receive documents, whenever and wherever they need them.
Faxing may always have a place in many industries, but the traditional fax machine doesn't need to. Digital faxing solutions offer organisations complete flexibility for their document sharing needs, while maintaining the security that users rely on. In light of the changes that the working world is facing, being able to continue working and sharing critical documents without the need of a physical fax machine will help keep many businesses operating smoothly.
Related stories
Top stories