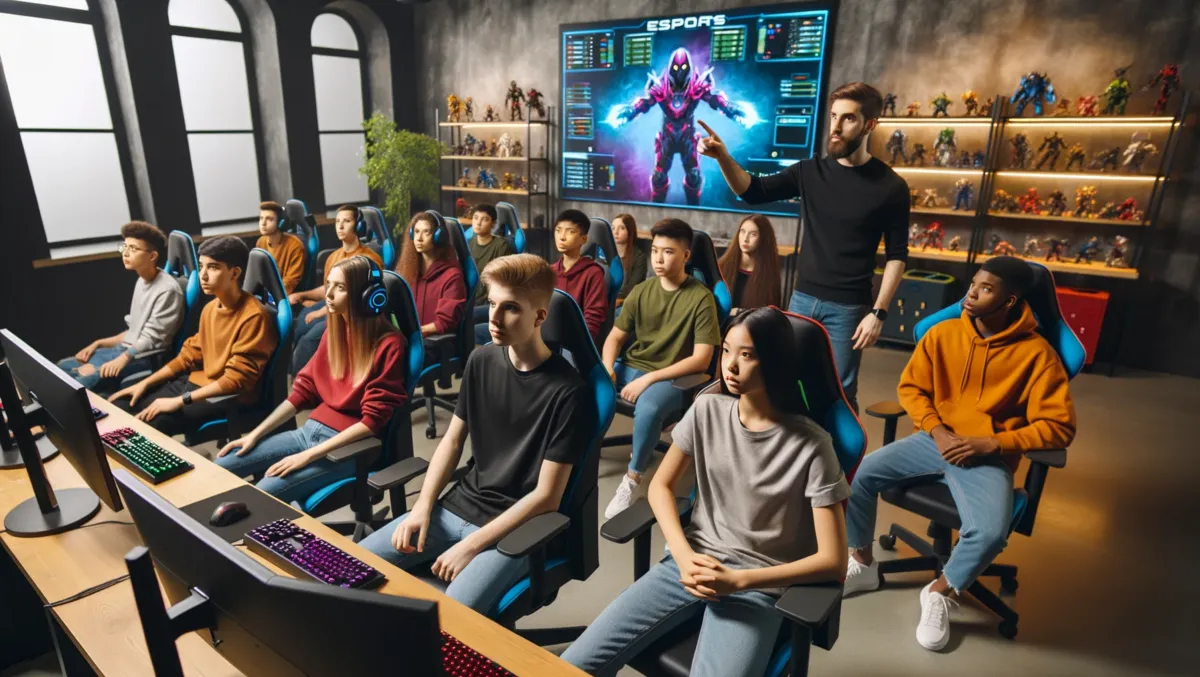 Mastercard's Gamer Academy tackles gender disparity in global esports industry
Tue, 17th Oct 2023
By Sean Mitchell, Publisher
Mastercard has announced a global initiative named the Mastercard Gamer Academy, designed to enhance diversity in the world of esports and gaming. The Academy will address the significant gender imbalance within the sector, which boasts over 3 billion gamers globally, nearly 50% of whom are female. However, only 5% of the esports workforce and less than 1% of professional gamers are women.
This ground-breaking project is the first of its kind and developed collaboratively with various eminent partners. It intends to empower promising gamers worldwide, equipping them with necessary skills, insights, and networks to establish a successful career in esports and gaming.
Raja Rajamannar, chief marketing and communications officer at Mastercard, highlighted the staggering opportunity imbalance faced by the gaming industry. He said, "Allowing more people to equitably pursue their passion for gaming as a career is not only good for those individuals, but it will lead to a more dynamic, richer sport". He further added, "More representation at the upper echelons creates role models to inspire young women and could help reduce the gender bias that has historically plagued the larger gaming community, fostering a more inclusive environment for everyone."
Mastercard's commitment to inclusivity in gaming extends beyond just the Gamer Academy. Its track record of developing consumer products and forming strategic partnerships within the gaming sector is extensive, marking significant strides in supporting the esports industry's growth.
The Mastercard Gamer Academy is far more than just an educational programme; it represents progress towards inclusion, diversity, and empowerment within the global gaming and esports space. Prospective gamers across the globe are encouraged to apply and be part of this transformative initiative, which is set to launch in 2024.
The students will be granted unparalleled access to esteemed gaming and esports professionals, providing a rare opportunity to learn from the best and network with industry leaders. They will also get the chance to attend significant gaming and esports events, thus gaining direct industry experience.
The Academy's vision is to change the status quo, create opportunities and inspire the next generation of gamers. Collaborating with organisations that share their values, Mastercard aims to drive inclusivity within the industry. One of those partners is Riot Games, known for its commitment to creating diverse esports ecosystems.
Naz Aletaha, Global Head of League of Legends Esports at Riot Games, supports the initiative, saying, "The Mastercard Gamer Academy will shine a light on the myriad of career opportunities in esports, helping build a diverse pipeline of talent who will eventually shape the future of our sport."
Another valued partner, G2 Esports, is leading the charge in representation for women's gaming teams. Sabrina Ratih, COO of G2 Esports, stated, "Our goal is to inspire and motivate the next generation of gamers through creating role models and showcasing the opportunities esports and gaming have to offer."