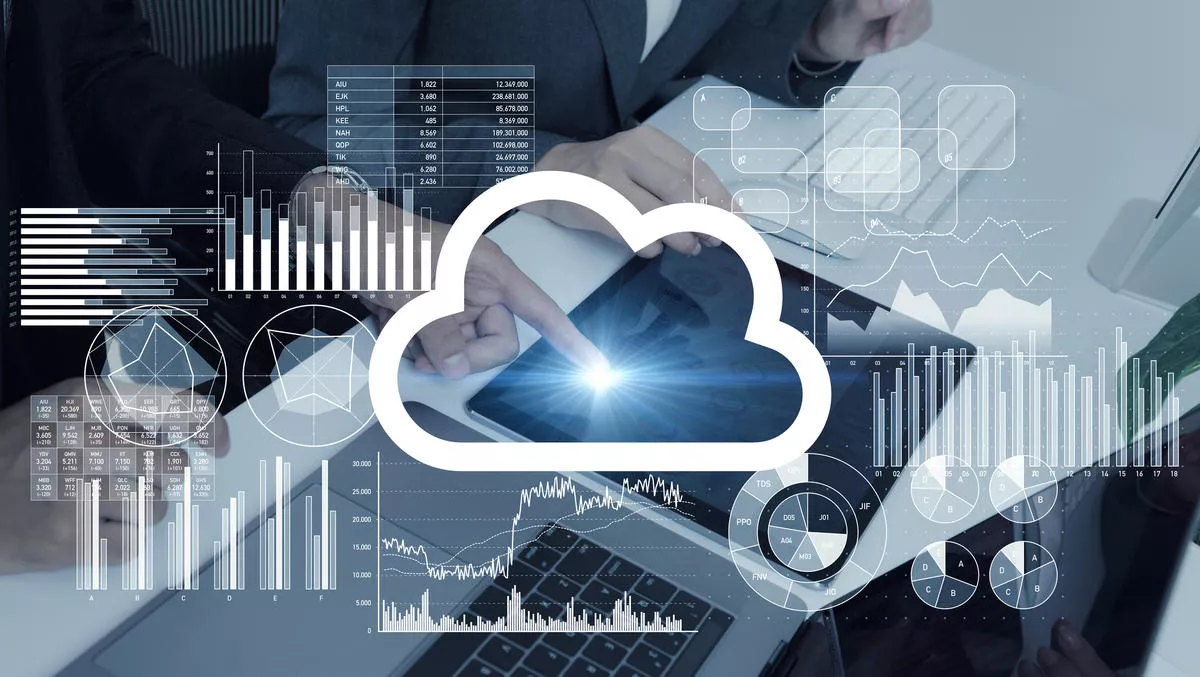 Micro Focus launches new multi-cloud services solution
FYI, this story is more than a year old
Micro Focus has introduced Hybrid Cloud Management X, designed to simplify the delivery of multi-cloud services. The offering is a cloud-native, multi-tenant management platform that can run in the public cloud or on-premises.
As companies deliver on digital transformation (DX) strategies, Micro Focus HCMX provides cloud service consumption in a single view with analytics-based recommendations for discount management, enabling customers to achieve benefits of speed, scale, agility and cost reduction while leveraging existing on-premises investment, the company states.
Micro Focus HCMX allows users to deploy and manage cloud resources on AWS, Azure, Google Cloud or VMware from a single, aggregated service catalogue.
With its codeless configuration, customisable offerings and multi-tenant managed service provider (MSP) support, HCMX provides cloud management with shorter provisioning times across private cloud, public cloud and on-premises resources, without vendor lock-in, the company states.
Micro Focus HCMX brings users key capabilities, including a unified portal and catalogue for all services to enable employees to find, request and consume information and enterprise services.
As HCMX is now built on the same architecture as Micro Focus SMAX, it shares services such as natural language processing, smart search and virtual agents.
In addition, smart search and AI-based conversational virtual agent improves each user's experience at a lower cost with more consistency, by providing automated service and guidance to employees, as well as complementing catalogue browsing, the company states.
Reusable service designs simplifies service catalogue maintenance with a single design that automates the fulfillment of service requests via ad-hoc selection of parameters and service options.
These can be end-to-end services, as it orchestrates across the fulfillment engines of AWS, Azure, Google Cloud, VMware and other applications and infrastructure, Micro Focus states.
The offering also provides out-of-the-box orchestration to minimise the workload on IT teams by automating fulfillment processes throughout the lifecycle, based on a large library of out-of-the box workflows.
Finally, dynamic governance rules enable users to incorporate policies into a task plan that triggers a variety of automated workflows based on user input, resulting in a dynamically customised cloud service.
Micro Focus chief product officer Tom Goguen says, "The complexity of multiple tools and catalogues used to create a service, provision and manage its lifecycle and service costs slows down DX efforts and drives up costs.
"With HCMX you can simplify the user experience for developers and business users so that it is entirely intuitive, while presenting one view of service consumption for single, multi-cloud, and on-premises environments."
Micro Focus senior business consultant Matthew Bertram says, "Not only do we see organisations in Australia and New Zealand using multiple cloud platforms, they are also changing their selected providers, whether for commercial or technology reasons.
"A standard portal experience and service design can therefore provide flexibility for IT and a seamless experience for end users, regardless of the back-end cloud platform being used.
"This results in increased agility, stronger governance and the ability to keep your finger on the pulse of cloud provider costs."
451 Research, part of S&P Global Market Intelligence, research director William Fellows says, "Micro Focus Hybrid Cloud Management has been extended to provide end-to-end service fulfillment and governance across hybrid and multi-cloud environments, including day two operation actions.
"It addresses public cloud overspending, slow internal resource delivery, the complexity of building and deploying hybrid IT, and the management of siloed tools."
HCMX is available now with future updates expected to be delivered quarterly.
Related stories
Top stories