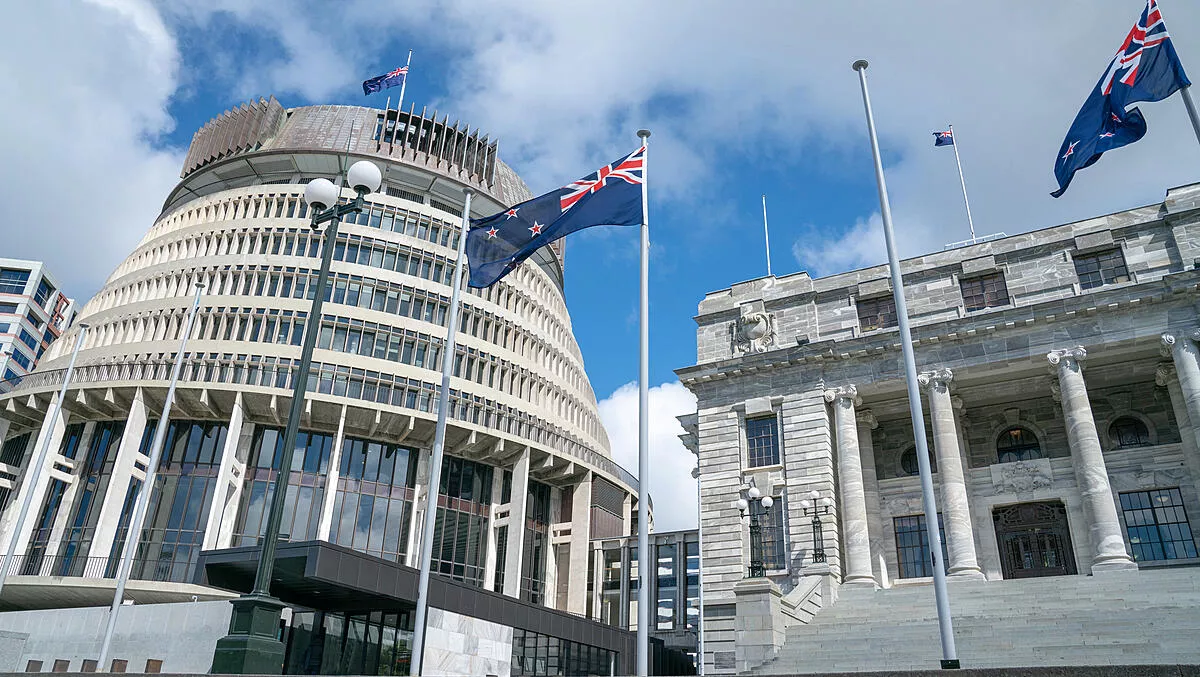 Microsoft NZ rolls out free AccountGuard service ahead of general election
Tue, 25th Feb 2020
FYI, this story is more than a year old
Microsoft New Zealand is committed to protecting political parties and national government organisations (NGOs) from cyber threats, with this month's launch of a new, free cybersecurity service.
On 19 September 2020 New Zealand will hold its next general election. Microsoft's AccountGuard service aims to strengthen cybersecurity for those campaigning for the election, or for government organisations involved in political education or analysis.
Microsoft New Zealand government affairs lead Maciej Surowiec cites the Economist Intelligence Unit's EIU Democracy Index 2019, which ranks New Zealand as one of the top five most democratic countries in the world.
"While Kiwis can be justifiably proud of the democratic foundations of their country, in the 21st Century, threats to democracy don't exclusively come from weak state institutions or leaders who abuse power. In fact, robustness of electoral processes and their digital resilience to manipulation by malicious cyber actors, both domestic and foreign, are becoming very important areas of focus," explains Surowiec.
Those able to use Microsoft AccountGuard include:
New Zealand-based political party and associated entities
New Zealand-based political campaigns
New Zealand-based think tanks
New Zealand-based political technology vendors; and
Select individuals (with Outlook.com and Hotmail.com personal emails) invited to participate by an eligible organisation listed above.
Microsoft has taken legal action against at least four major advanced persistent threat (APT) groups across China (Barium), Iran (Phosphorous), North Korea (Thallium), and Russia (Strontium).
These specific groups have been involved in attack campaigns that could have allowed them to influence political processes in the United States and Europe.
The groups often target political candidates, government officials, and even think tanks in order to sway the election process.
AccountGuard was first launched in the United States and gradually rolled out to Australia, India, Canada, and 22 European countries.
"New Zealand has become synonymous with the land of strong democratic institutions, human rights and government transparency. Microsoft believes all these values deserve equal protection in both the offline and online worlds. We are looking forward to playing a role in protecting New Zealand's democracy and the integrity of the upcoming electoral process," concludes Surowiec.
Microsoft AccountGuard offers services including:
Best practices and security guidance specific to those in the political space.
Access to cybersecurity webinars and workshops.
Notification in the event of a verifiable threat or compromise by a known nation-state actor against the participant's O365 account.
Notification to both the organisation and, where possible, the impacted individual if a registered Hotmail.com or Outlook.com account associated with the organisation is verifiably threatened or compromised by a known nation-state actor.
Recommendations to the participating organisation for remediation, if a compromise is confirmed.
A direct line to Microsoft's Defending Democracy Program team.