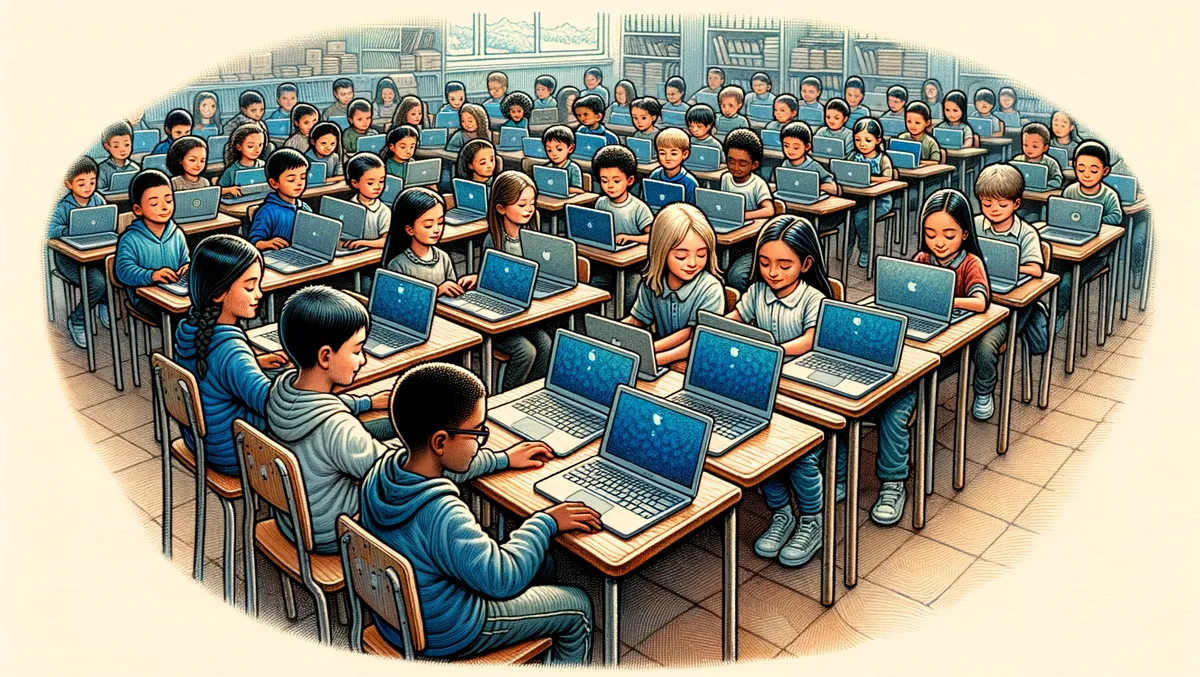 Quadrent Green Lease bridges the digital gap in New Zealand
Mon, 20th Nov 2023
By Sean Mitchell, Publisher
An innovative partnership by leasing specialists Quadrent and BNZ, known as the Quadrent Green Lease, continues to make strides towards reducing e-waste and broadening digital access in New Zealand. Eighteen months since its launch, the programme promises to increase the availability of technology in underprivileged communities, while limiting electronic waste.
Approximately 400 robust, ex-lease laptops have been repurposed and donated to various institutions across the country since 2022. Donated equipment has reached educational bodies like Te Wharekura O Arowhenua, Aurora College in Invercargill, and Tnui Collab in Tairwhiti. They have also been supplied to flood-stricken schools including Te Aute College in Central Hawkes Bay, Hukarere Girls College in Eskdale, and most recently, Tangaroa College in South Auckland.
Major corporations that have embraced this eco-friendly leasing approach include Bell Gully, ANZCO, Buddle Findlay, EnviroNZ, and Te Puni Kōkiri (Ministry of Māori Development).
Reflecting on the traditional supply chain and ownership models, Quadrent's New Zealand General Manager, Gary Nalder, said, "These outdated models contribute to two of New Zealand's most dire issues: waste and digital disparity." He further revealed that Kiwis generate three times the global average of e-waste each year, with about 19.2kgs per person. Alongside, 1 in 10 NZ residents are unable to perform basic technology tasks due to limited or no access to suitable tech equipment.
The Quadrent Green Lease provides a systemic option to reduce e-waste creation and to aid disadvantaged communities across New Zealand. "We're offering large organisations a method to revolutionise how technology is used, particularly in decreasing e-waste and emissions, and supporting vulnerable communities in New Zealand to have better access to the digital economy," Nalder explained.
The programme believes that the impact of these donations is noteworthy. Nalder provided the example of Tangaroa College in tara, where only half of the 800 pupils had access to a functional computer. During the peak of Covid-19, multiple learners had to share government-provided digital devices, with some completing homework at unusual hours due to restricted equipment access. The Green Lease donations have visited to address this disparity.
Rob Downie, Head of Health and Physical Education at Tangaroa College, emphasised the change these resources have brought, noting the benefits of every student in a class having exclusive use of a device, rather than resorting to mobile phones or shared chromebooks.
The Quadrent Green Lease initiative conforms to the increasing environmental, social and governance (ESG) momentum. Nalder expressed that consumer pressure, investor expectations and environmental challenges like climate change have galvanised ESG as a requisite for long-term success. "The Quadrent Green Lease is the right product at the right time - ensuring that technology is correctly managed throughout its lifecycle, with a focus on its secure and environmentally-friendly repurposing, recycling or redistribution, along with a comprehensive range of reporting in line with cybersecurity and ESG policies," he shared.
The organisation envisions donating 20,000 laptops annually to students in need by partnering with corporates that can significantly increase the donated device scale. As an interim measure, Quadrent is procuring some of the existing laptop fleet from its clients for their donation to digital inclusion projects in the coming year. The effort could potentially generate over a thousand laptops, thanks to the large-scale corporates it is currently engaged with.
Nalder predicted a substantial, broad-scale impact. "In New Zealand alone, there are 2,580 businesses with more than 100 employees. We're excited by these initial six organisations taking a leading role on e-waste; and we're proud to be their partner of choice in promoting a low carbon and digitally inclusive future," he concluded.