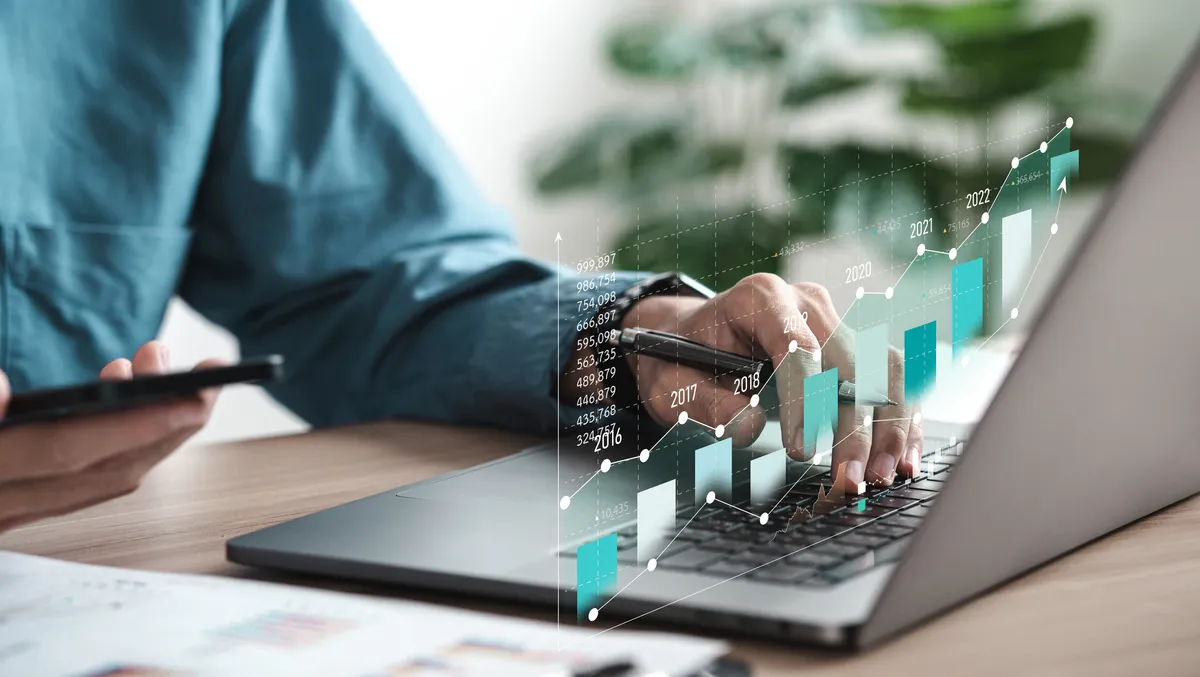 Stripe expands revenue and finance automation suite
Stripe has announced the expansion of its revenue and finance automation suite to give businesses power over the entire lifecycle of their cash flow.
By coordinating billing, tax, reporting, and data services in one modern stack, Stripe's revenue and finance automation suite eliminates the inefficiencies of legacy finance tools and supports revenue growth.
With the launch of Revenue Reporting, and major upgrades to Stripe Billing and Stripe Tax, Stripe aims to bring the same users-first approach to back-office operations that it brought to payments. The revenue and automation suite allows finance teams to get more done in less time, while freeing them to focus on the areas that matter most to their business.
The challenges facing finance leaders
While the internet has been a boon to productivity, the gains have been uneven. Common financial processes like billing, tax, and quarterly reporting are still painfully inefficient and manual. They are also typically spread across a dozen or more software tools. The result: one-third of finance leaders reopen their books at least once a quarter because of accounting errors, and half spend 10 hours a month manually correcting discrepancies.
Stripe's suite relieves those burdens by equipping finance leaders with revenue management tools that are as sophisticated as the businesses they run. The suite automates manual work and improves accuracy across the cash flow lifecycle, from payments and billing to tax, reporting, and reconciliation.
Fast-growing businesses like OpenAI no longer need to cobble together as many integrations from multiple software providers – a single integration with Stripe works instead. They can start with Stripe for payments or subscriptions; then, as they grow, they can easily switch on other revenue and finance automation products to support work like billing quotes and VAT. Established enterprises like The Atlantic can also use these products to streamline their back-office processes.
It's how finance should work for any modern business.
"For years, our users have been asking Stripe to help them run a more efficient finance operation, one plagued by fewer daily frustrations," says Vivek Sharma, Head of Revenue and Finance Automation at Stripe.
"We can't ship them Advil every month, but we can take care of their headaches. Stripes revenue and finance automation suite is designed to be a smooth, one-stop shop for forward-thinking finance teams."
A unified approach to revenue and financial management
The revenue and finance automation suite includes Billing and Stripe Invoicing for acquiring customers and earning revenue; Stripe Tax, Revenue Recognition, and (as of today) Revenue Reporting for collecting sales tax, reporting revenue, and closing the books; and Stripe Data Pipeline and Stripe Sigma for data analysis.
These products use Stripe's industry-leading payments architecture to grow revenue on its users behalf. Stripes automated revenue recovery features earned Stripe businesses an additional $3.8 billion in revenue in 2022 by reducing customer churn and payment failures. Billing has been adopted by hundreds of thousands of businesses, including Slack, Atlassian, Deliveroo, and Figma.
The expansion includes:
A new Revenue Reporting tool (beta), which gives finance leaders a better snapshot of key financial metrics, including monthly recurring revenue, customer growth by activity, and revenue by product, and provides automated accounting statements for cash-accounting businesses
Stripe Tax API with multiprocessor support, which lets businesses manage tax on any transaction, including those not processed by Stripe (available in 40+ countries)
Stripe Tax support for additional location-specific tax requirements such as the Chicago Lease Tax, which is required for certain businesses selling SaaS into the city of Chicago; the EU Import One Stop Shop (IOSS), which is required for businesses selling physical goods into the EU; and US location reports to make filing easy even with vastly different state filing requirements
No-code revenue recovery and retention automations, which allow finance teams to create customised triggers and actions such as receiving notifications that an invoice is overdue, or automatically sending an email to confirm a subscription has been cancelled, to improve cash flow and grow revenue
The ability to set subscription schedules in the Stripe Dashboard, letting users model complex subscriptions with various trial and pricing periods and automate those changes over time. Stripe developed this functionality as part of a multiyear effort to support Atlassian's enterprise needs and is now making it generally available
A new Salesforce CPQ connector, allowing sales teams to create a new Stripe-powered subscription for a customer directly within Salesforce
Automatic reconciliation capabilities to help businesses compare order-level data from their systems of record with Stripe transactions and bank deposits, providing clear visibility into cash collection and ensuring that accounts balance.