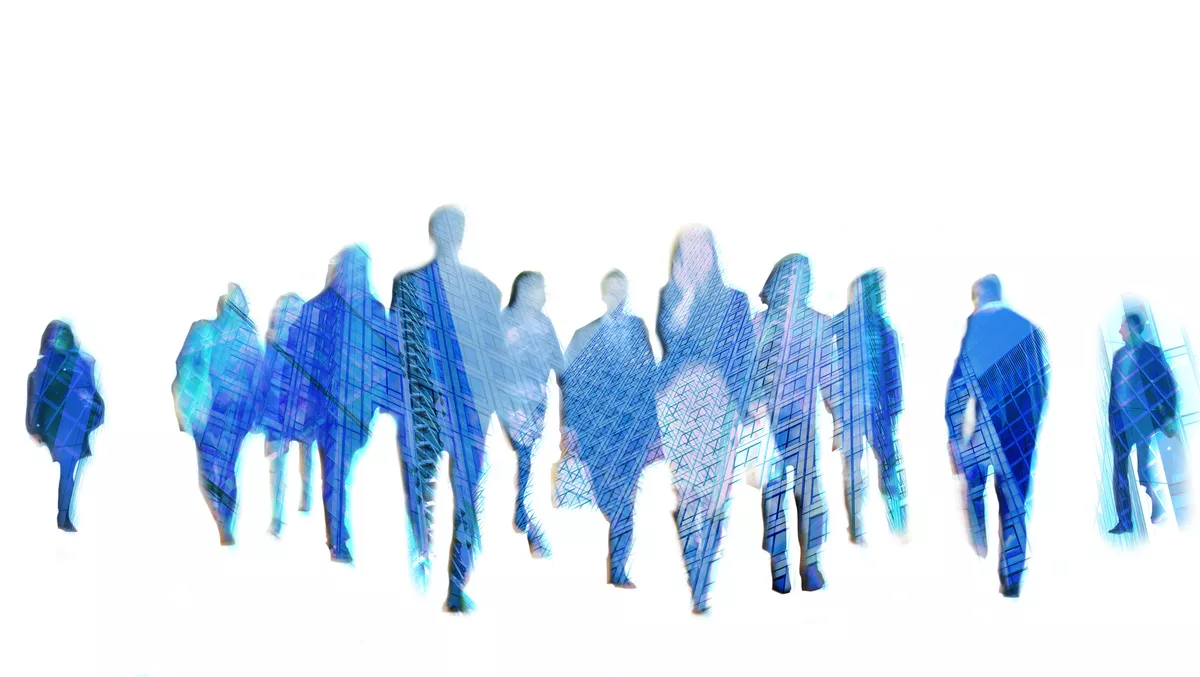 Tech job moves - Cohesity, Equinix, IDC, Proofpoint & Xero
We round up all job appointments from July 29 - August 5, 2022, in one place to keep you updated with the latest from across the tech industries.

Atturra (Australia)
Geoff Davis has been appointed as business applications senior manager.
Based in Canberra, Davis joins Atturra with two decades of IT industry experience within the public sector and will be responsible for leading the organisation's technical experts in the delivery of cloud transformation services and solutions.
Davis previously worked for ten years at eWater, a government-owned not-for-profit company, during which time he held several positions, most recently as software development executive manager. In this role, he led several cross-functional teams in delivering software development projects and established a robust critical corporate IT infrastructure in support of the company's broader objectives.
In addition, he also managed the software and hydrology team for the National Hydrological Modelling Platform using eWater's Source to progress the modernisation of Australia's hydrology modelling tools. He was also tasked with carrying the organisation's corporate IT role, where he consolidated legacy systems and adopted Infrastructure as Code with Amazon Services.
"With over 20 years of dedicated public sector IT experience, Geoff Davis brings a tremendous amount of passion and expertise," Atturra cloud and applications executive general manager Greg Mace says.
"His dedication to driving innovation, breaking down complexity and delivering critical IT programs makes Geoff a great asset both to Atturra and our clients," he adds.
"Atturra is committed to helping clients simplify, optimise and modernise with the best resources and support available," Davis says.
"I am excited to take on this new role to help further our success working closely with our clients and advancing Atturra's continued investments to drive cutting-edge solutions at scale."

Class (Australia)
The company has appointed four general managers to its leadership team as part of its new operating model designed to deliver greater focus on customer propositions and outcomes.
Gary Cox, previously business services head, has been appointed Class general manager, responsible for the delivery of customer service excellence across the Class suite of products: Class Super, Class Portfolio and Class Trust.
Tracy Williams, previously the company's operations head, has been appointed NowInfinity general manager to focus on the delivery of and accountability for customer support and solutions.
Tom Sargent, previously the company's technical services head, has been appointed to the role of Data/HUBconnect general manager to develop and deliver data solutions that will enable efficiency and growth for the company's business partners and support the delivery of HUBconnect offers in market.
Jo Hurley joins Class as growth general manager, leading a team that will focus on supporting the company's current customers and partners and as well building relationships and propositions for new customer segments. Hurley is a highly respected SMSF expert and entrepreneur with deep experience and well-established SMSF industry relationships.
Panos Alexandratos, who has played a key role in the leadership team at Class for the last eight years, will continue to drive the development and delivery of Class's suite of products and services in his role as chief solutions officer.
"The new appointments will position our business and our people to deliver on our strategy, including focussing on our core SMSF capabilities and enhancing our market-leading solutions," Class CEO Tim Steele says.
"We will be working closely with our colleagues at HUB24 to develop innovative solutions that deliver great outcomes for our customers and collaborating with industry partners to grow the SMSF market."

CloudBees (US)
Anuj Kapur has been appointed as president and CEO.
Previously a C-level executive at Cisco and SAP, Kapur brings extensive experience in corporate strategy, product management, go-to-market strategy, and alliances in the enterprise technology sector to CloudBees.
"Enterprises know that the software they build and deliver will make or break their future," Kapur says.
"They also know that speed is table stakes and that quality, security, and compliance are the next frontier in creating exceptional customer experiences.
"CloudBees is at the centre of enabling some of the world's largest and most influential brands to make software their most significant differentiator.
"The opportunity to join CloudBees to shape this next chapter of growth for our customers and employees is an absolute honor."
CloudBees co-founder Sacha Labourey, who was serving as interim CEO, will remain as chief strategy officer.
Labourey will continue as a member of the board and CloudBees executive team, reporting directly to Kapur.
Prior to CloudBees, Kapur was SAP corporate development and strategy president and was responsible for the company's growth strategy and execution across the entire product and customer life cycle.
From 2018 to 2020, he served as chief strategy officer at Cisco, where he led a team that worked closely with Cisco's CEO and other top executives on product and go-to-market strategy, as well as startup investments.
Kapur also led Cisco's partnerships with AWS, Google, and Apple. Previously at Cisco, Kapur held various executive roles, including within product management in Cisco's security group.
Kapur also serves as an advisor to the CEOs of several technology startups in the US and Israel. Kapur holds a bachelor's of science degree in electrical engineering from the University of Waterloo and a master's degree in business administration from The Wharton School.

Cohesity (US)
Sanjay Poonen has been appointed as CEO and president. He will also join the Cohesity Board of Directors.
Poonen was formerly chief operating officer of VMware and SAP president. Mohit Aron, who has been CEO since founding the company in 2013, will accelerate Cohesity's product innovation and roadmap as founder and chief technology and product officer. Aron will continue to lead the company's research and development, support and services, as well as the Office of the CTO. He will remain on the Cohesity Board of Directors.
"Cohesity sits at the intersection of three of the highest priority business issues today (cyber security, cloud, and data management) and is poised to become a major powerhouse with industry analyst firms naming the company a leader and one of the fastest growing in its category," Poonen says.
"In my due diligence with customers, I've found that Cohesity has the best technology in its category and protects data for many of the biggest brands in the Fortune 500.
"Above all, Mohit has built an incredible team across the organisation that is committed to driving innovation while putting customers first.
"I look forward to leading this talented organisation and driving even further success in strong partnership with Mohit and all Cohesians."
In his most recent role as COO of VMware, Poonen oversaw sales, marketing, services, and alliances and played a key role in doubling revenues from approximately $6 billion to $12 billion.
Poonen also played a vital role in architecting multiple successful cloud partnerships, including AWS, Microsoft, Google, and Oracle. He led the company's security and end-user computing
businesses, including the acquisition of AirWatch and Carbon Black.
Before VMware, Poonen served as President of SAP, where he led SAP's Applications, Industries, and Platform teams, serving in engineering and sales roles that helped double SAP revenues from approximately $10 billion to $20 billion.

Confluent (APAC)
Kamal Brar has been appointed as APAC senior vice president.
Brar brings two decades of strategic leadership experience in the enterprise technology sector, having led the successful expansion of both large-scale companies and startups, from Oracle and IBM to MongoDB and, most recently, Rubrik.
He'll use his expertise to strengthen Confluent's presence across Asia Pacific and Japan, delivering the transformative value of real-time data streaming to customers in the region.
"Confluent is a market leader in the data streaming space, addressing mission-critical problems that drive massive business impact," Brar says.
"I'm thrilled to become part of an outstanding team that helps businesses unlock the possibilities of real-time data."
"Confluent is committed to providing world-class customer experiences in every region," Confluent chief revenue officer Larry Shurtz says.
"Kamal is an influential leader primed to empower our teams to embody that commitment, while his smart, strategic approach will guide our success as we grow in a diverse region," Shurtz says.
"One of my goals will be getting to know our customers and the innovative use cases they're deploying the platform to deliver true time to value," Brar adds.
"Our continued commitment to delighting our customers and delivering a world-class experience is top of mind, and we will continue to invest further in our support and services capabilities for the APAC region.
"In addition, our partners play a pivotal role in building our presence in the region and we will look to double-down on focused partners to help us accelerate our revenue growth while supporting the kafka eco-system."
Brar holds a Bachelor of Computing & Information Systems from Macquarie University, Sydney and a Master's in Technology Management from the University of New South Wales. He is based in Singapore.

Equinix (US)
Scott Crenshaw has been appointed to the position of digital services executive vice president and general manager.
In this newly created role, Crenshaw will be responsible for driving the growth and strategy of Equinix's suite of digital services, including Equinix Fabric, Equinix Metal and Network Edge.
He will have direct responsibility for product management and the associated software engineering teams supporting these offerings.
Additional products under Crenshaw's leadership will include Equinix Internet Exchange, Equinix Metro Connect, Equinix Internet Access and Equinix Precision Time.
Crenshaw joins Equinix from Concourse Labs, where he has served as CEO and previously as president and chief operating officer.
As CEO, he enabled large enterprises to accelerate their digital transformation by automating cloud security and compliance.
Prior to Concourse Labs, Crenshaw served in a variety of roles at Rackspace Technology, including executive vice president and general manager, Private Cloud.
In this role, he led the growth of Rackspace's Private Cloud as a Service business to over $1 billion in revenue and the introduction of industry-first hybrid and multicloud services for businesses.
"Scott Crenshaw brings a perfect blend of skills and experience to help us drive our customer-focused vision for digital services," Equinix president and CEO Charles Meyers says.
"Scott will help us envision and deliver the services we need to help customers transform and scale their infrastructure with speed, agility, reliability and the cloud-optimised architectures they need to meet today's business needs and capture tomorrow's opportunities.
"Scott's track record of innovation and success at Concourse, Red Hat and Rackspace make him an ideal leader for this critical role."

First AML (New Zealand)
Anti-money laundering (AML) software solution company First AML has appointed Sam Halse as its new chief operating officer.
Halse joins First AML's Senior Leadership Team and will lead the company's next phase of global growth operations, including go-to-market, product development and risk management.
He will work closely with First AML CEO and co-founder Milan Cooper on the scaling of the business.
Halse joins First AML after helping build the global Fintech company Adyen, where he held multiple roles and spent the last five years as the global COO.
Halse also brings significant knowledge of working in global environments, having spent five years in Europe and four years in North America.
"Sam brings a wealth of experience in the technology industry and a track record of success that will offer a tremendous competitive advantage to First AML as we expand our global footprint and work towards global growth objectives," First AML CEO and co-founder Milan Cooper says.
"We are pleased to welcome Sam to the First AML team and will benefit greatly from his leadership and expertise as we continue to execute on our aggressive expansion strategy."
"I am excited to join First AML and work alongside this talented leadership team during such a pivotal time for First AML," said Sam Halse, newly appointed COO of First AML.
"I saw the pain of needing to onboard millions of customers first hand and am excited about the vision that First AML has to create a holistic onboarding solution while facilitating the re-use of KYC information via a complex-entity KYC passport."
"I can't wait to get started and am excited about the recent launch of the UK and for what the next 10 years holds for the business."

HP (A/NZ)
HP A/NZ managing director Michael Boyle has been promoted to the company's global large format go-to-market head.
Joining the company in 2015, Boyle was Asia Pacific and Japan vice president, and subsequently led the A/NZ business for four years.
Boyle previously worked at Canon and spent over 13 years at printing services specialist Oce, which Canon purchased in 2010.
He will be moving to Barcelona as part of his new role, but will continue in his current position until a successor is named.
"It's been great to spend a few days with the Melbourne team, as my official last week as the Managing Director of HP Australia and New Zealand," Boyle said in a LinkedIn post.
"From speaking with partners at the Elevate roadshow to catching up with the HP team, it's been a busy few days. But it's moments like this, where I'm spending time with the team and our partners, that I'll miss the most.
"Although I start my new role on Monday, I'll still be around for a little bit longer, before I head off to Barcelona,"
Boyle also spent time in New Zealand as part of his final week as the company's managing director for the A/NZ region.
"It was lovely to end my last trip to New Zealand, as HP's Managing Director of Australia and New Zealand, with the team. I'm incredibly proud of the NZ team, and how they've pulled together during a difficult few years," Boyle wrote in a further LinkedIn post.
"I feel really lucky to have been able to get over the ditch and connect in person a few times this year. I'm looking forward to keeping in touch, and watching from afar, as the team continues to do great things."

HYPR (NZ)
Justin Tomlinson has been named the company's new CEO.
In a LinkedIn post, the company says that Tomlinson replaces Gillian Clark to handle its next growth phase and that he brings with him outstanding experience in client delivery and a dedication for transitioning to technology and creating innovative products.
"'JT' shares what we stand for and believes he's found a team where he can belong, doing fantastic things for NZ Inc," the company writes on the LinkedIn post.
"Gillian will now be able to do more of what she loves – building our rapidly growing Value Stream Management practice and, of course, as a Director of HYPR, she'll be strengthening governance of the business as we scale."

Icertis (US)
Rajat Bahri has been appointed as chief financial officer to help guide the company through its next phase of growth.
An industry veteran, Bahri has held financial leadership roles at large public enterprises, pre-IPO companies, and at disruptive technology firms.
Most recently, Bahri was CFO at identity management provider ID.me and currently serves on the Board of Pacific Gas and Electric Company.
Bahri succeeds Curt Anderson, who, as CFO for the last four years, operationalised and added rigour to finance during a period of significant growth, with a more than 500% increase in ARR and an approximately fourfold increase in employees during his tenure.
"Icertis is on a journey to transform the foundation of commerce, with contract intelligence quickly becoming the fifth system of record for the enterprise," Icertis co-founder and CEO Samir Bodas says.
"Rajat fits perfectly with our FORTE culture and brings a wealth of financial and business expertise, to help Icertis capitalise on the opportunity ahead of us to be a consequential, enduring company," Bodas adds.
"Icertis is transforming the CLM category via strong partnerships with platform leaders such as SAP and Microsoft, working with the best global systems integrators in the world and delivering significant value to iconic customers," Bahri says.
"What especially excites me is the transformational ability of structuring the information in business contracts into data, connecting that data to operational systems, and using AI to increase revenue, reduce costs, ensure compliance and manage risk.
"I look forward to working with the Icertis team and our customers to ensure that the intent of every agreement is correctly memorialised and fully realised," Icertis CFO Rajat Bahri says.

IDC (A/NZ)
Seasoned research executive and thought leader Linus Lai as its Australia and New Zealand chief analyst and digital business research lead, effective immediately.
He will proactively promote the local team of industry analysts and consulting talent in Australia and New Zealand, complementing IDC's international research expertise.
Lai will also lead IDC's new digital business research, which examines how organisations and technology leaders are ushering in a new era, from scaling digital to running a viable digital business post-pandemic.
"A new breed of digital-first CEOs has emerged. We expect to see CEOs use technology strategically to compete and stay relevant to customers, with [the] goal of achieving half of their revenue from digital business models, and services by 2027," Lai says.
In this role, Lai will also look at how CEOs will be able to prioritise essential capabilities such as empathetic customer experience (CX), digital trust, and a hybrid-first workforce.
These include technology investments in CX applications, security platforms, intelligent automation, artificial intelligence (AI), and employee experience (EX). He will also be responsible for providing insights and analyses in enterprise adoption, integration, and management of these solutions.
This includes sourcing strategies, vendor selection, and identifying emerging trends in business and technology solutions across technology buyers in Australia and New Zealand.
"Linus will lead IDC's unrivalled global with regional and local market research, provide credible forecasts, deliver insightful research analysis and advisory to help Australia and New Zealand organisations thrive in the digital-first economy," IDC Australia and New Zealand managing director Tehmasp Parekh says.

Kodum (New Zealand)
Richard Wahl recently joined the company as a senior technology consultant.
Wahl's wealth of experience in digital workplace integration encompasses meeting room technology, digital signage networks, distributed audio and video networks and customised presentation and entertainment spaces.
He will also assist Kodum clients with overall building technology solutions, including Building Management Systems, lighting and access control and security systems.
Wahl's expertise in Hotel IPTV and Building Integration, supported by the fact that Kodum is a certified KNX technology partner, means there's plenty of value that Richard can offer the New Zealand market.
He's particularly excited at the prospect of being able to help clients with bespoke solutions by leveraging Kodum's status as an accredited partner for many leading global technology providers, such as Microsoft Teams, Zoom and Crestron.
Kodum NZ sales director Stephen Ward says that having Wahl on board is further proof of Kodum's commitment to providing clients with good outcomes through tailored technology solutions.
"Richard avoids a one-size-fits-all approach," Ward says.
"He takes the time to truly understand a client's requirements so that we can then deliver the right technology stack."
He adds that Wahl is able to translate technically-complex system designs into everyday speak. "It's a tremendous help for clients who may not be technically proficient."
Wahl will work with organisations throughout New Zealand, focusing on the corporate, commercial, education and hospitality sectors (where he'll be assisting with Guest Room Entertainment Systems, Guest Room Management Systems and High Speed Internet Access). He'll also be providing AV and IT solutions to houses of worship.

LogicMonitor (US)
The company has appointed Ryan Worobel as chief information officer.
As CIO, Worobel will oversee the people, processes and technologies within LogicMonitor to ensure they deliver outcomes that support LogicMonitor's business goals.
As enterprises today are increasingly digital, Worobel will be tasked to ensure that LogicMonitor and its customers' infrastructures are both ready and available to move with agility and speed to deliver on digital transformation and stay ahead of their competition.
"Ryan Worobel is a strategic and business focused technology executive who brings a proven track record in building high-performing organisations and driving large business transformation programs," LogicMonitor CEO Christina Kosmowski says.
"As we continue to scale and expand the company, I am confident that Ryan's strong business acumen and technology expertise will help us unlock further opportunities for LogicMonitor.
"He will be a trusted advisor to our company, providing a better perspective into the challenges our customers face and allowing us to better serve their businesses."
Since her appointment as CEO in January, Kosmowski has built a strong C-suite made up of some of the industry's best executive-level talent, with Worobel joining chief technology officer Nitin Navare, chief financial officer Carol Lee, chief revenue officer Will Corkery, chief performance officer Alyene Schneidewind, chief customer officer Julie Solliday, chief marketing officer Ryan Kam and chief legal officer and general counsel Yvonne Schroder.
"I'm excited to join LogicMonitor whose solutions enable CIOs with the ability to deliver true unified observability across customer environments," Worobel says.

Mitre 10 (NZ)
The company has appointed respected IT leader Peter Muggleston as chief digital officer, following three months as Interim CDO.
"We're delighted to have a leader of Peter's exceptional calibre join our Mitre 10 family," Mitre 10 New Zealand CEO Andrea Scown says.
"His impressive track record leading retail and co-operative SAP transformation programmes in FMCG and financial services will be hugely valuable as we move through our own transformation."
Muggleston brings 30 years of technology and strategy experience across well-known Kiwi brands, including Foodstuffs, Tower Insurance and ASB.
Winner of the 2015 CIO of the Year award, he has a passion for digital innovation and customer experience, which are at the forefront of the Mitre 10 transformation programme.
In addition, John Holley has joined the company as IT operations manager.

Netpoleon (New Zealand)
The company has appointed DJ Lamba to lead a substantial expansion in New Zealand.
As the Country Manager for NZ and Islands, based in Auckland, he is tasked with building the NZ team, creating long-lasting partnerships with the local reseller channel, and advancing business.
Lamba has a track record of driving business in the IT security, telephony, networking, and business continuity sectors.
During 13 years in the NZ tech industry, he has gained experience and built relationships in working with organisations including Vodafone, Digicor, Soft Solutions and Westcon. Earlier, for six years, he led B2B, channel and vendor relationships internationally.
Netpoleon distributes market-leading data security solutions in the APAC and Australian regions, and Lamba sees this as an ideal time to expand New Zealand Business.
"We are investing in the NZ operation, and I am looking to grow Netpoleon's market share through existing vendor partners in addition to acquiring new vendor partners," Lamba says.
"I believe in the channel-first mindset. It is important to engage and work closely with our channel partners to realise their business potential, help them grow and provide the best suited solutions to our joint customers."
Lamba said that in a post-Covid world, most of the workforce is becoming hybrid, and it is essential to ensure that the workforce remains connected and can work securely anywhere.
"This presents a great opportunity for Kiwi businesses to relook at their network infrastructure and security posture and Netpoleon can help with that through our integrated security and networking vendor solutions."

NetRise (US)
Former CEO of Cylance Stuart McClure has joined the company's Board of Directors.
"NetRise is one of the most innovative and promising early-stage cybersecurity companies I have had the pleasure of advising," McClure says.
"Joining the Board of Directors gives me the opportunity to help set the strategic direction of the company along with its day-to-day operational decisions.
"Almost every CISO I've met in my over three decades in cybersecurity will find what NetRise is building to be an absolutely essential element of their cyber battle readiness program."
As a long-time advisor to Thomas Pace and NetRise, McClure will apply decades of experience as an industry veteran, CEO and senior executive positions at companies like McAfee/Intel, Foundstone, Kaiser Permanente and Cylance to assist in guiding the company into the next phase of growth.
With XIoT and OT (operational technology) devices fueling enterprises, manufacturing, automotive, ICS, space technology and medical devices, NetRise is rapidly expanding its customer-base and providing CISOs with a true understanding of their XIoT attack exposure.
"Formalising Stu's involvement in NetRise is a big milestone in the company's journey, as we continue to surround ourselves with the most innovative minds in the industry," NetRise co-founder and CEO Thomas Pace says.
"As we tackle one of the biggest and least understood problems in cybersecurity, Stu's guidance and insight will be invaluable to our strategic approach to taking on this market and driving awareness of XIoT vulnerabilities exposing companies across industries."
NetRise has developed an automated, cloud-based platform that provides comprehensive insight into the many risks present in an XIoT device.
These risks and associated artefacts are presented in a clear and concise manner allowing consultants, operators and SOC analysts to take appropriate action and begin to address the risks presented by these devices in their environment.

Optic Security Group (Australia)
Vlado Damjanovski has been appointed as business development manager based in Adelaide.
"We are absolutely delighted to be welcoming Vlado to the Optic Security Group family," Optic Security A/NZ managing director Mark Lloyd says.
"As a technical security professional specialising in video surveillance, Vlado's career is unmatched and his achievements simply inspirational."
"Vlado's pioneering career reflects a thirst for knowledge and both motivation and aptitude to share this knowledge, to educate, and to harness learnings to contribute to the evolution and standardisation of emerging security technologies.
"His achievements give us all something to aspire to, and we are excited he has selected Optic as the next step in his journey."
Well known in Australia and internationally for his decades of pioneering work at the forefront of CCTV research, system design, product development, and implementation, Damjanovski is the author of several authoritative books on video surveillance and was editor and publisher of the international magazine CCTV focus from 1999 to 2006.
As chairman of the CCTV Standards sub-committee of Australia and New Zealand, he made a significant contribution to the creation of the Australian and New Zealand CCTV standards AS 4806 series, and he has also worked closely with the IEC (International Electrotechnical Commission) WG12 in creating the Digital CCTV Standards IEC 62676.
Damjanovski created one of the world's first digital CCTV system designs for Star City Casino in 1997, plus he is also behind the development of the CCTV test chart and the programmable test pattern generator.
He has more recently been involved in the development of camera image analysis software.
"Optic Security Group prides itself as a knowledge-based organisation and as a contributor to thought leadership within the various disciplines that constitute security risk management," Lloyd adds.

OSS Group (New Zealand)
Devon 'Mac' Stewart has joined the company as cloud services manager.
"A client-obsessed Devon has led many cloud journey and transformation engagements, and her technical and services background has led her to be a WIICTA finalist, not once, but twice (Technical and Innovation)!," the company wrote in a LinkedIn post.
"Devon will lead cloud services, enable ongoing solutions development and work with our public cloud partners to deliver excellence."
OSS Group offers a range of services including consulting and project management, CRM, integrating and optimising data as well as providing improvements and upgrades to existing infrastructure.
Its partners include Red Hat, IBM, Splunk, Cloudera, Google Cloud and Microsoft Azure, among others.

Pega (US)
Dr Kikelomo (Dayo) Belizaire has been appointed as the company's first chief medical officer.
With a strong clinical background and a passion for improving care outcomes, Dr Belizaire will bring a clinical lens to Pega's strategy for serving its healthcare clients.
Dr Belizaire will leverage her experience as a practising physician working closely with both payers and providers to help accelerate and inform the development of Pega's healthcare solutions, ensuring they are clinically relevant and help drive better collaboration between all stakeholders.
She most recently served as a medical director in the commercial business unit at Anthem, where she focused on medical management services for company health plans and clinical integrity of programs.
Pega's healthcare solutions are focused on improving efficiencies and outcomes, from connecting people to the right care and offering personalised and proactive experiences to improving processes across the whole health journey to optimise a variety of services, including pre-authorisations, claims, appeals, and grievances.
"Digital transformation is crucial in healthcare, and Dr. Belizaire is uniquely qualified to recognise the needs of our clients and ensure Pega solutions meet those needs," Pega healthcare and life sciences vice president Kelli Bravo says.
"As chief medical officer, she will provide guidance and leadership to our healthcare clients as they work to improve patient outcomes.
"I am committed to unlocking the full potential of technology to improve quality and access to care," Dr Belizaire says.
"We have the power to transform every step of the healthcare journey. Pega's solutions help navigate the many complexities faced by patients, payers, and providers.
"With technology, we can ultimately deliver better experiences for all parties involved, and I will be able to help our healthcare clients understand the full scope of what Pega can do for them."

Proofpoint (Southeast Asia and Korea)
Evan Dumas has been appointed vice president of the Southeast Asia and Korea region.
In this role, Dumas is responsible for establishing and growing Proofpoint's business within SAK, as well as positioning Proofpoint as a leader in people-centric cyber security solutions.
Dumas will report directly to Proofpoint Asia Pacific and Japan senior vice president Alex Lei.
Dumas brings with him over 20 years of experience from Silicon Valley to Asia Pacific.
Most recently, he led the enterprise sales team for Asia and India at Pluralsight.
Prior to that, Evan was regional director, Southeast Asia and Korea at Check Point for three and a half years and was instrumental in leading the team to achieve sustained double-digit growth across all products and services.
It is a great opportunity for me to join a company that is focused on developing security innovations that protect people, wherever they may work, and defend their data from today's fast-evolving cyber threat landscape," Dumas says.
"Continued growth combined with Proofpoint's reputation as the undisputed leader in cybersecurity has enabled us to attract great talent across the region," Lei says.
"Evan's extensive industry knowledge and experience will allow us to drive further growth across SAK, as we continue to execute on our vision of people-centric security and serve the tremendous market demand for world-class protection against targeted cyber threats."

PwC Australia
The company has made leadership changes to its Assurance practice to support strategic growth opportunities in the Audit and Trust & Risk businesses.
Former Audit business leader Kristin Stubbins steps in as Assurance leader, and Liz O'Brien has been appointed as Audit business leader. Corinne Best will continue to lead the Trust & Risk business with Robert Di Pietro named as Cybersecurity and Digital Trust leader (within the Trust & Risk business).
Stubbins says her priorities for the Assurance practice include supporting clients and other stakeholders to have confidence in their decisions, as market volatility and uncertainty due to the geopolitical landscape and pandemic only increase.
O'Brien said she is incredibly proud to step into the role as PwC Australia's Audit leader at a time when the community, investors and our clients are looking for more trust and confidence, not just over financial reporting but in areas such as sustainability, cyber and data.
Robert Di Pietro has been a Partner since 2017 and began his career with PwC in 2006.
He brings over 16 years of experience helping organisations and governments to manage information security risk and build cyber resilience.
Early in his career, Di Pietro was a penetration tester and has continued to maintain deep technical expertise whilst also being an advisor to boards and executives on cyber security.
He has proven experience in delivering cyber security services to global organisations in areas such as incident response, threat and vulnerability management, cloud security, DevSecOps, cyber threat intelligence and cyber risk and governance.
"I would like to welcome Rob into his leadership role in our Cybersecurity and Digital Trust business to lead the team in helping our clients navigate complex cybersecurity issues," PwC Australia Trust & Risk leader Corinne Best says.
"Cybersecurity is the number one issue on the minds of CEOs. Our Cybersecurity and Digital Trust team is about helping organisations solve their cybersecurity challenges and creating a safe and secure digital future for Australia and the broader community."

Versa Networks (DACH)
Former Verizon Business executive Pantelis Astenburg has been named as its DACH sales vice president to lead the company's expanding business, focusing on sales and market expansion in order to meet the rapidly increasing demand for Versa SASE in the region.
"Having worked closely with Versa in my previous role, I'm thrilled to be joining the expanding Versa Networks team and working to deliver the leading SASE solution in the industry to our customers in the DACH region," Astenburg says.
"The SASE market has grown exponentially over the past year, and it will only continue to do so as SASE becomes the go-to solution for organisations looking to balance their networking and security priorities in tandem, especially during an era of hybrid working and rapid cloud migration.
"As such, I have big ambitions for the region. My first months at Versa will be focused on driving growth and delivering business outcomes for our customers, as well as offering strategic direction to my peers and expanding the team," Astenburg adds.
"We're delighted to have Pantelis join our Versa Networks team and take a strategic lead on our growth plans for the DACH region," Versa Networks chief revenue officer Martin Mackay says.
"Pantelis comes to us with tremendous experience in leading business for service providers like Verizon and is ideally suited to help us to take advantage of the market opportunities the convergence of networking and security present.
"I'm extremely excited to be working with him to bring our unique solution to the DACH market."

X0PA AI (UK)
Marcus Thorpe has joined the company's Board of Advisors.
Thorpe has been working in the world of highly technical Talent Acquisition for the past 25 years. His experience encompasses senior roles in the UK, the UAE, the US, and Switzerland, including leading global teams at the likes of Google, Skype, Twitter, and Amazon.
For the past five years, he has been the Global Head of Talent Acquisition for Thoughtworks, based from his home near Manchester, in the UK, delivering a strategy to allow the global organisation to double in size, with a focus on technological advances in process, cleaner data interpretation and creating efficiencies of scale.
"We are thrilled to welcome Marcus to our Board of Advisors and excited to work with him and leverage his experience as we scale X0PA to the next phase of its growth," X0PA AI CEO and co-founder Nina Alag Suri says.
"Marcus is as passionate about inclusion as we are at X0PA, and we look forward to working together to build on our mission of bias-free and equitable hiring."

Xero (APAC)
The company unveiled an Asia Pacific regional leadership structure to bring together the talent and capabilities to support further growth and continue to strengthen Xero's value to partners and customers across the region.
The new structure combines Xero's go-to-market leadership across Australia, New Zealand and Asia into an Asia Pacific Region, with country managers joining an APAC leadership team led by a newly appointed managing director for the region.
Xero's current Australia and Asia managing director, Joseph Lyons, will extend his managing irector role to now lead APAC.
"These changes will allow us to better align and share leadership talent and resources across APAC, to ensure we continue to improve Xero's engagement with our small business customers and accounting and bookkeeping communities," Xero chief customer officer Rachael Powell says.
"Joseph has excelled in his time as Australia and Asia managing director, and I know he will take on expanded responsibilities in the APAC role with determination and passion, ensuring that we are engaging Xero's customers and partners."
Under the new model and rounding out the APAC leadership team is Asia regional director Koren Wines, Australia country manager Will Buckley, and New Zealand country manager Bridget Snelling.
After more than eight years at Xero, including five and a half years as New Zealand and the Pacific Islands managing director Craig Hudson has made the decision to leave Xero in October after a transition period to the new country manager.
"Craig has had a brilliant tenure at Xero and he is a much loved leader and influencer both inside and outside Xero. He has been a vocal champion for mental health, diversity and inclusion, and policies that directly impacted the productivity and success of small businesses in New Zealand," Powell says.
"His advocacy to date leaves a significant legacy in New Zealand's small business economy that will be felt for years to come. I know he's very much looking forward to a well deserved break with family before he embarks on his next challenge."
The new structure will be fully implemented by early October 2022.
Related stories
Top stories