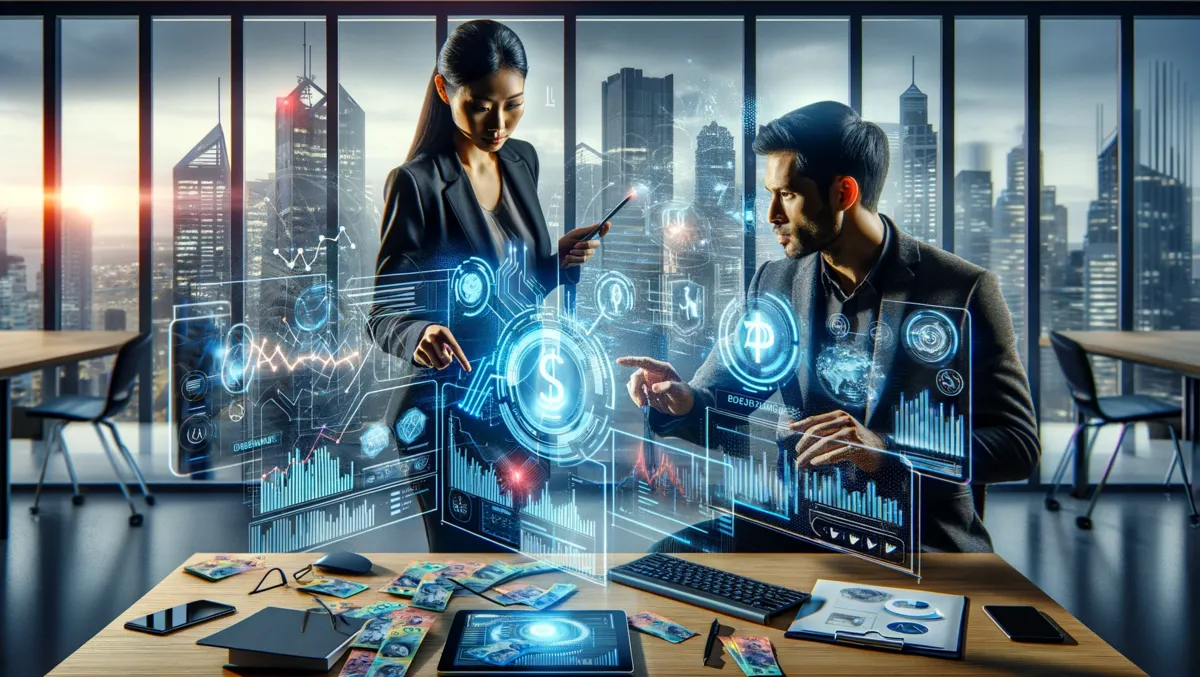 Using data insights more effectively to manage cashflow and guide better decision-making
Tue, 7th Nov 2023
The Australian economy remains uncertain, with inflation starting to bite and the prospect of a recession dampening confidence. This environment creates a pronounced and urgent need for enterprises to get a handle on expenses, including travel and vendor invoices, to manage their cashflow and costs more effectively.
Experts are somewhat divided on whether Australia is staring down the barrel of a recession. However, there is no disputing that Australian enterprises can benefit from gaining greater control over and insight into their spending. With the right visibility into trends and patterns, enterprises can make smarter decisions that could insulate them from the worst of any economic downturn.
Organisations that implement spend management technology sooner rather than later will find themselves in a stronger position to weather an economic storm. For example, a modern and accessible travel, expense, and invoice/accounts payable solution can deliver four key benefits for organisations.
1. Less administrative burden for employees
With automated travel, invoice, and expense management functionality in an integrated solution, employees no longer have to fill in manual forms, retain paper receipts, or process paper invoices. With an easy-to-implement solution, companies can start reaping these productivity benefits without adding any extra burden to the IT team while still retaining full security and control over valuable financial information.
2. Scalability that covers all areas of spend
A scalable solution lets organisations capture and solve their biggest spending challenges first, then add more functionality to continually streamline and improve the spending program. The right solution should integrate smoothly with enterprise resource planning (ERP) and finance systems, helping to reduce data silos and increase visibility across the board.
3. Deeper insights that lead to more control and better choices
It's important to choose a system that automates decision-making through pre-set rules and policies. This can help prevent out-of-policy spending and eliminate the risk, for example, that employees will spend on items that cannot be reimbursed or pay an invoice twice. It can also help identify fraud sooner. Being able to analyse spending across various categories illuminates patterns and trends that the business can use to drive more informed decision-making around which suppliers to use and when or to create more efficient processes, both of which can exponentially reduce costs.
4. Access to best-practice information and advice
Working with a knowledgeable partner can ensure that an organisation's travel, expense, and invoice management solution is delivering the efficiencies and savings required by the business. It's important to choose a partner that shares best practices and tips to ensure the organisation is getting maximum value from its investment in the technology. This should include a scalable service that seamlessly expands as the business grows while still delivering personalised services.
In the current economic climate, it makes sense for enterprises to look for more ways to tighten budgets, control spending, find opportunities for savings, and put the business in a position to capitalise on market opportunities through increased cash flow. Attempting to do this with legacy or paper-based systems will mean that enterprises are likely to lack full visibility into spend, which limits their chances to manage that spending in the best possible way to reach the organisation's goals. A modern, automated, and integrated spend management system can solve these challenges and position organisations for success and even growth in the months and years ahead.