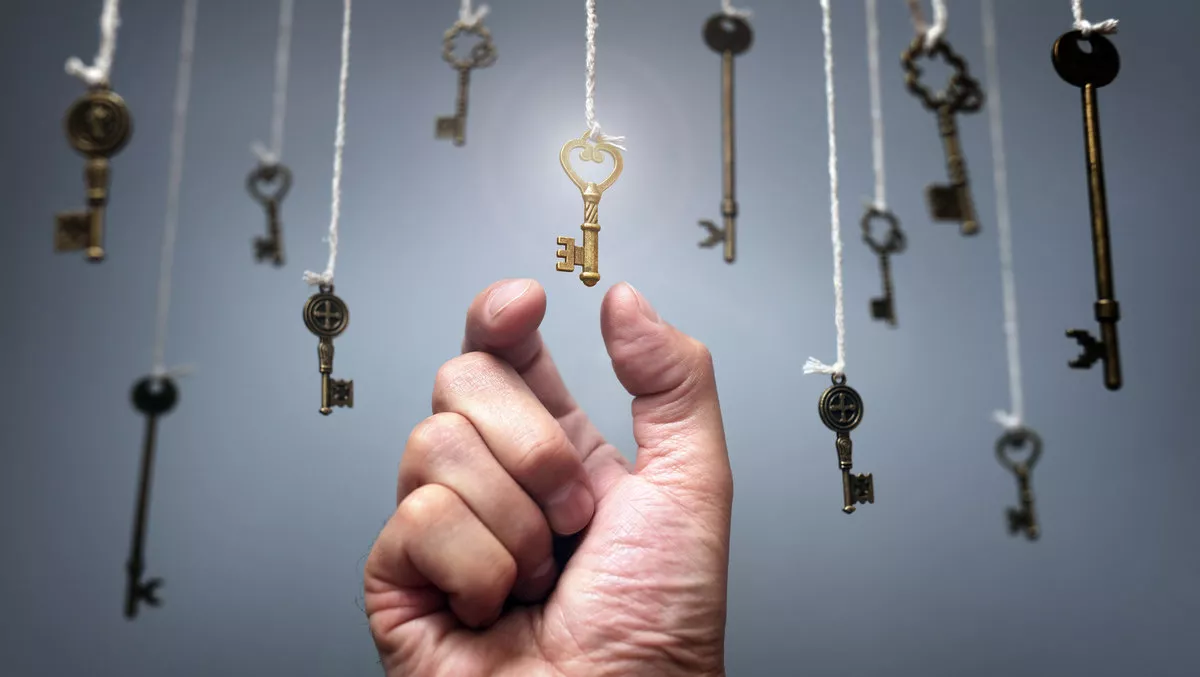 VMware unlocks future of hybrid IT with new offerings
FYI, this story is more than a year old
VMware has introduced new and expanded its cloud offerings to include more flexibility with hybrid cloud configurations and applications across clouds, data centers, and edge locations.
According to VMware, hybrid cloud is the new standard for enterprise, with most organisations seeking a cloud model that includes data center, cloud, and edge.
VMware developed its VMCloud to unlock the future of hybrid IT and deliver customers' application needs through hybrid cloud.
At VMworld this week, the company announced new advancements in hybrid cloud operations including automation, cloud management, self-driving operations, enterprise observability, and much more.
"Hybrid cloud is giving every organization the power to drive their businesses today, and the freedom to access incredible innovation for the future," says VMware chief operating officer of products and services, Raghu Raghuram.
"No other vendor spans the hybrid cloud as broadly or as comprehensively as VMware. Our hybrid cloud platform is resonating strongly with customers and these innovations will further accelerate our cloud leadership, as we deliver an unparalleled level of consistent infrastructure and operations, from the data center to the cloud to the edge.
Consistent hybrid cloud operations
VMware Hybrid Cloud Operations simplify the way customers manage systems and applications through automation, cost management, compliance, resource governance, security and visibility. New advancements in VMware Hybrid Cloud Operations include:
Self-Driving Operations: vRealize Operations 8.0 is optimized for the new world of hybrid cloud operations. It will deliver new and enhanced capabilities for self-driving hybrid cloud and hyperconverged infrastructure (HCI) operations as well as multi-cloud monitoring.

Hybrid Cloud Automation: VMware vRealize Automation 8.0 will enable IT and DevOps to automate the self-service deployment and day 2 operations of complex applications, VMs and containers on any cloud. The solution will enhance operational agility and developer productivity through a series of new capabilities that will improve ease of use, user experience and multi-cloud readiness, with broad extensibility across VMware Cloud on AWS and all major public clouds, and enhanced ServiceNow, Terraform and Git integrations.

Complete Cloud Management Platform: VMware vRealize Suite 2019 software will integrate vRealize Automation 8.0 and vRealize Operations 8.0 to deliver advanced closed loop optimization capabilities that enable continuous performance optimization, simplify IT operations, and lower IT costs.

Hybrid Cloud Cost and Compliance: CloudHealth Hybrid will enable organizations to accelerate migrations and optimize cloud infrastructure for each workload based on cost/performance. With the ability to create policies for proper hybrid cloud resource usage, and trigger notifications when policies are violated, customers will gain flexibility with guardrails to better prevent unauthorized services and security vulnerabilities.

Enterprise Observability: With a new enterprise-wide dashboard UX, Wavefront simplifies troubleshooting and reduces incident remediation times through automation triggered by fine-grained alerts. Kubernetes monitoring is enhanced with automatic service discovery for Kubernetes environments, including the discovery of application and infrastructure components allowing the setup of default dashboards.

VMware Cloud Marketplace, powered by Bitnami: VMware Cloud Marketplace enables customers to discover and deploy validated, third-party solutions for VMware platforms, across public, private and hybrid cloud environments. The marketplace is now available for VMware Cloud on AWS and VMware Cloud Provider Partners.

Cloud Migration: Cloud Migration Services, built on VMware HCX, simplifies the complex tasks associated with identifying, planning and migrating workloads to any hybrid cloud. A new Cloud Migration experience is available on VMware Cloud on AWS today through the Cloud Console, and over time other workflows are planned to be available on VMware Cloud on AWS as well as other platforms such as VMware Cloud on AWS Outposts and VMware Cloud on Dell EMC.

Disaster Recovery as-a-Service and Data Protection: VMware is partnering with Dell EMC across multiple areas to bring customers greater choice in Disaster Recovery as-a-Service and Data Protection solutions. Initially the companies will collaborate on a new DRaaS solution using AWS S3 for VMware Cloud on AWS. VMware and Dell EMC will also collaborate to enable Dell EMC to offer best in class data protection solutions for VMware workloads running at the edge, core and cloud.

Proactive Support: VMware Skyline, developed by VMware Global Services, is a proactive support technology available to customers with an active Production Support or Premier Services contract. Skyline automatically and more securely collects, aggregates and analyzes customer-specific product usage data to proactively identify potential issues and improve time-to-resolution.
Consistent cloud infrastructure across data center, cloud and edge
VMware Cloud Foundation enables a hybrid cloud platform that spans all major public clouds – AWS, Azure, Google Cloud, IBM Cloud – and more than 60 VMware Cloud Verified partners worldwide. Today, VMware is announcing:
VMware Cloud on Dell EMC: VMware Cloud on Dell EMC provides simple, more secure and scalable infrastructure delivered as-a-service to customers' on-premises data center and edge locations, this co-engineered offering from VMware and Dell Technologies is now available in the U.S.

VMware Cloud on AWS: VMware Cloud on AWS is a jointly engineered service that brings VMware's enterprise class Software-Defined Data Center software to the AWS Cloud, delivered as an on- demand service with optimized access to AWS services.

VMware Tanzu: This new portfolio of products and services is designed to transform the way enterprises build software on Kubernetes. The first offering in the VMware Tanzu portfolio will be VMware Tanzu Mission Control. A tech preview, Tanzu Mission Control will enable customers to manage their Kubernetes footprint across environments with complete consistency.
Foundation for the Hybrid Cloud: VMware recently made available new releases of vSphere and vSAN which together power the industry's leading hyper-converged infrastructure (HCI) solutions.
Availability
VMware vSphere 6.7 Update 3, VMware vSAN 6.7 Update 3, VMware Cloud on Dell EMC, VMware Cloud Marketplace and the new Wavefront capabilities are available.
VMware vRealize Operations 8.0, VMware vRealize Automation 8.0, VMware vRealize Suite 2019, CloudHealth Hybrid, and the updates to VMware Cloud on AWS will be available in Q3FY2020 which ends on November 1, 2019.