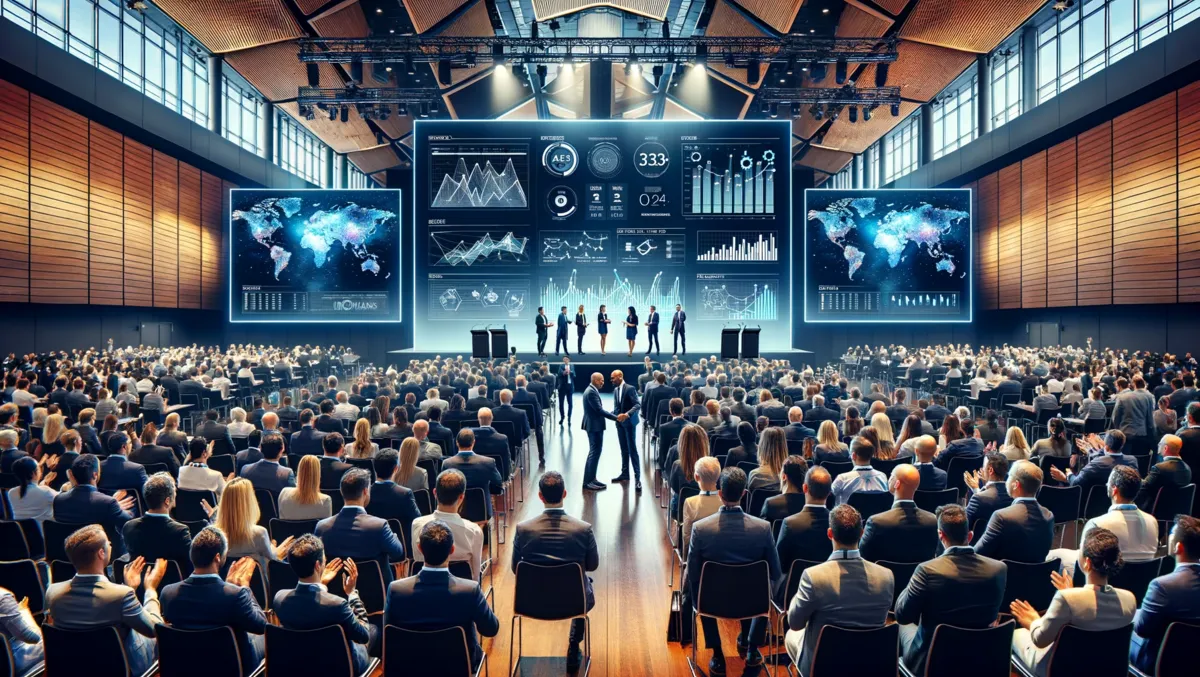 Winners revealed for Australia & New Zealand Digital Transformation Awards 2023
The winners of the Australia and New Zealand Health and Public Sector Digital Transformation Awards 2023, sponsored by Qlik, have been officially announced.
The accolades recognise notable public agencies and institutions in the region that are significantly impacting citizen lives through transformative uses of Qlik's resources. The awards ceremony took place on Thursday, October 26th in Sydney.
Mark Fazackerley, Country Manager for ANZ at Qlik, expressed that, "Data is the lifeblood of innovation, and Australian and New Zealand organisations have a vital role to play in our digital transformation. By harnessing the power of data, they can steer Australia's public agencies and institutions into a future defined by efficiency, transparency, and excellence, ensuring that every citizen benefits from a public sector that is modern, agile, and responsive."
Commending the recipients, Charlie Farah, Senior Director, Solutions & Value Engineering at Qlik, said, "We are proud to highlight these award winners, who have used data as a compass to drive better outcomes for their community. Our winners and nominees have embarked on a mission to build a data-driven culture, which we hope will have a transformative impact across Australia's public agencies and institutions."
The honours included:
Qlik Excellence in Healthcare Award won by Gippsland Health Alliance and Children's Health Queensland
Qlik Excellence in Public Sector Award by ITSS Victoria
Qlik Excellence in Higher Education Award by the University of Melbourne
Excellence in Providing Better Community Outcomes with Data Award by the Transport Accident Commission
ESG-centred App Innovation Award by Australia National University
Patient-centred App Innovation Award by the Australian Government Department of Health and Aged Care
Impactful Engagement through Data Award by Department of Employment and Workplace Relations
Organisational Transformation Award by icare NSW
WIPRO D&A Leader of the Year Award by Deepak Prasad
Gippsland Health Alliance used Qlik's technology for deploying critical business intelligence solutions for complex health concerns across Victoria's Gippsland Region. Their adaptation to Qlik Cloud has elevated the efficiency of service to client health sites, setting the standard for other health sites around Australia.
Asher Brooks, Lead Reporting and Business Intelligence Developer, Gippsland Health Alliance, said, "This award reflects the hard work of Gippsland's health centres and hospitals, and in particular, LaTrobe Regional Hospital. Sharing best practices, resources and collaboration is key to boosting the efficiency of the regional health sector as a whole."
The Transport Accident Commission was acknowledged with the Excellence in Providing Better Community Outcomes with Data Award. The award recognises the Commission's determination to mitigate the social and financial expenses related to transport accident injuries within the Victorian community. CEO Tracey Slatter stated, "We are passionate about using data to champion road safety and further strengthen our capabilities to help those injured on the roads get their lives back on track."
Winner of the WIPRO D&A Leader of the Year Award, Deepak Prasad, further underscored the importance of data utilisation, remarking that, "Data acts as our traffic light – it helps us navigate through the complexity of information. Our role as public sector data pioneers is to consider how we capture, store and curate this data to make it trustworthy and accessible."
"We look forward to helping our partners continue to grow and innovate and wish all the winners prosperity and success in the data analytics space," added Mr Fazackerley.
Following the acquisition of Talend, Qlik has broadened its capabilities for modern enterprises, culminating in its strategic vision to provide top-tier data integration, data quality, and analytics solutions.